A big welcome today to author, Heather Chavez! Her debut novel NO BAD DEED is described by NYT bestselling author Lisa Gardner as "A twisty, jet-fueled thriller… Don't miss it!"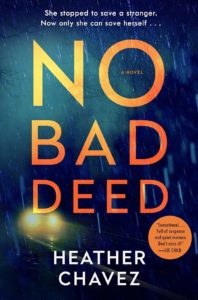 Driving home one night, veterinarian Cassie Larkin sees a man and woman fighting on the side of the road. When she steps in, the attacker warns her: "Let her die, and I'll let you live." Trained to heal, Cassie isn't about to let the woman die. But while she's helping the unconscious victim, the attacker steals her car. Now he has her name. Her address. And he knows about her children. The next night, Cassie's husband disappears. Are these events connected? As she searches for answers, Cassie discovers that nothing is as random as it seems, and that she is willing to go to the most terrifying extremes to save her family.
FAST 15 – Learn about Heather's Reading & Writing Life
What's your favorite book from childhood?
WHISPERS by Dean Koontz. That totally counts right? I was 11 when I first read it.
Favorite beverage/snack while you read or write?
Gum. I chew it until my jaw hurts. Don't tell my dentist.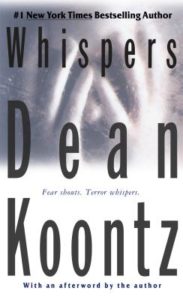 What book would you like to be a character in?
Definitely nothing I read. But I'd love to be the quirky sidekick in a romance novel.
Who is your writing heroine/hero?
I have a huge literary crush on Lisa Gardner. When I read her book synopses, I always think, "Oooo… I wish I had thought of that!" And she's a brilliant writer.
What's your favorite genre to read in your free time? 
Mainly thrillers, but I love anything twisty and fast-paced.
How do you organize your home library?
Books I love are on one bookshelf. Books I'm dying to read are on another. Both are overfilled right now. On the shelves themselves, the books are arranged randomly. (Now I want to go home and organize my bookshelves. But I just took my Christmas tree down and it's March, so… probably don't have time to do that.)
Saddest book you've ever read?
I avoid sad books, though sometimes one will take me by surprise and totally make me ugly-cry. But I won't say which ones because I want everyone else to be surprised and ugly-cry too.
Scariest book you've ever read?
Again, WHISPERS. I think being 11 had a lot to do with that.
Name a book you can't get out of your head?
DEFENDING JACOB by William Landay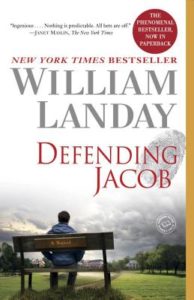 Where is your favorite place to read?
In the recliner in my office. The best lighting in the house.
Where do you do your writing?
Wherever and whenever I can. But for long stretches, I have to be at my desktop or my back and wrists will complain fiercely.
What book do you reread over and over?
TELL NO ONE by Harlan Coben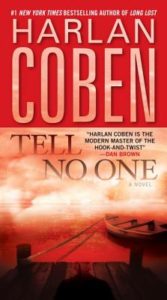 If you could meet one writer ~ living or deceased ~ who would it be?
I can't pick. Do I have to pick? Ugh. Then maybe Michelle Obama because she's, like, Michelle freakin' Obama. But truthfully my list is really, really long.
What book is on your bedside table right now?
There are three: WOMAN ON THE EDGE by Samantha Bailey; ELEVATOR PITCH by Linwood Barclay and THE GERMAN HEIRESS by Anika Scott. (All three are also on my list of authors I'd love to meet. See what I did there? I totally cheated.)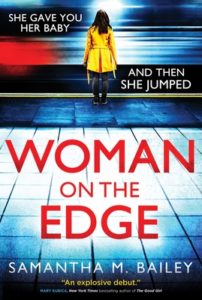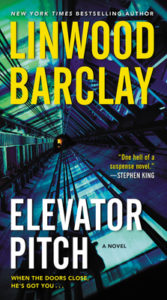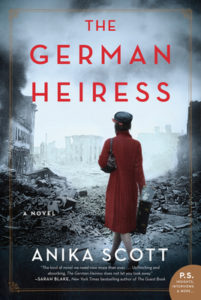 What do you have coming next for readers?
I'm working on my second novel, another standalone thriller. More on that coming soon.
About Heather Chavez
Heather Chavez is a graduate of UC Berkeley's English literature program. She has worked as a newspaper reporter and editor and lives in Santa Rosa, California, with her family. Her debut thriller NO BAD DEED was released on February 18, 2020, in the U.S. by William Morrow and in the U.K. by Headline. It will also be translated into five other languages.
You can connect with Heather here:
You can purchase NO BAD DEED wherever books are sold including: