EVERYONE IS WATCHING
Everyone Is Watching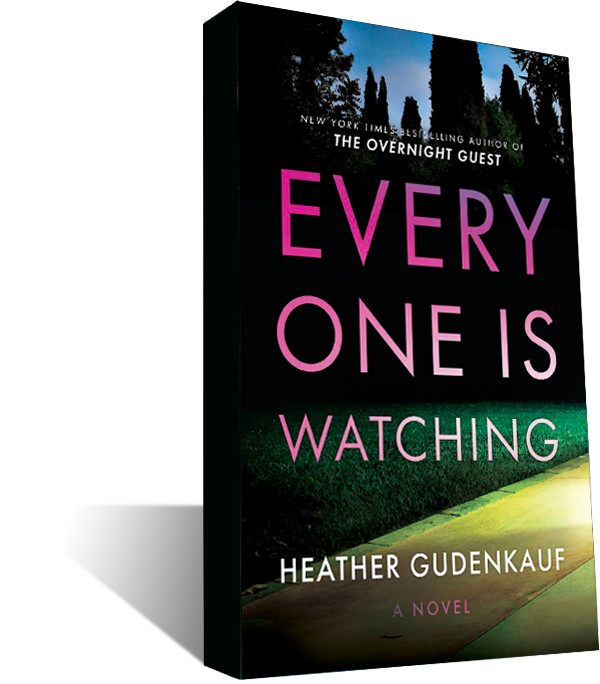 The Best Friend. The Confidant. The Senator. The Boyfriend. The Executive.

Five contestants have been chosen to compete for ten million dollars on the game show One Lucky Winner. The catch? None of them knows what (or who) to expect, and it will be live streamed all over the world. Completely secluded in an estate in Northern California, with strict instructions not to leave the property and zero contact with the outside world, the competitors start to feel a little too isolated.

When long-kept secrets begin to rise to the surface, the contestants realize this is no longer just a reality show—someone is out for blood. And the game can't end until the world knows who the contestants really are…

LEARN MOREPREORDER
THE OVERNIGHT GUEST
The Overnight Guest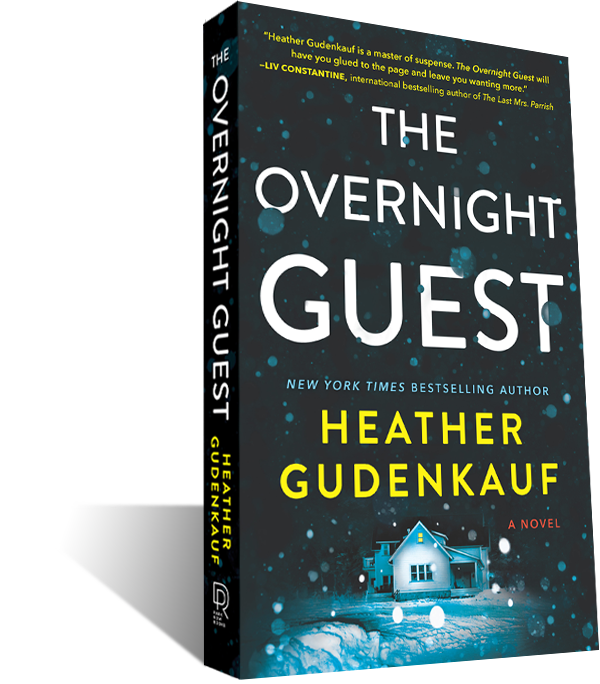 Now a New York Times, USA Today and Publishers Weekly Bestseller!

"Fully realized, wholly absorbing and almost painfully suspenseful...The journey is mesmerizing." ~ The New York Times

She thought she was alone…

True crime writer Wylie Lark doesn't mind being snowed in at the isolated farmhouse where she's retreated to write her new book. A cozy fire, complete silence. It would be perfect, if not for the fact that decades earlier, at this very house, two people were murdered in cold blood and a girl disappeared without a trace.

LEARN MOREON SALE NOW
THIS IS HOW I LIED
This Is How I Lied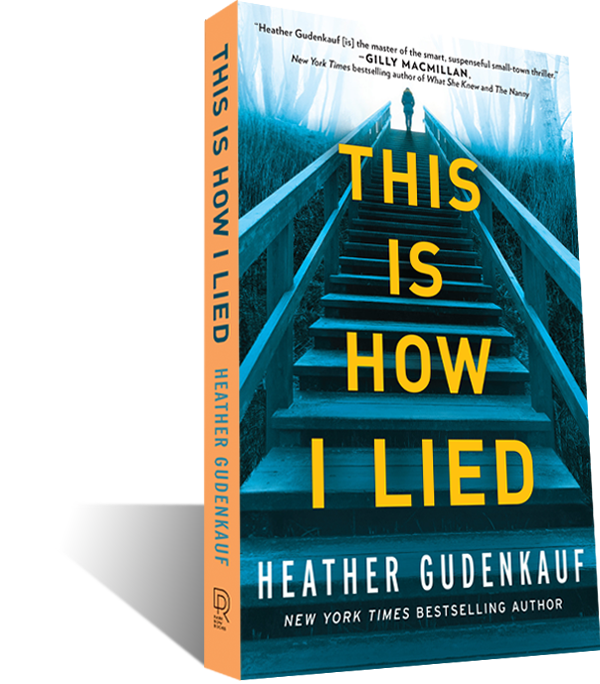 Everyone has a secret they'll do anything to hide…

Twenty-five years ago, the body of sixteen-year-old Eve Knox was found in the caves near her home in small-town Grotto, Iowa—discovered by her best friend, Maggie, and her sister, Nola. There were a handful of suspects, including her boyfriend, Nick, but without sufficient evidence the case ultimately went cold.

For decades Maggie was haunted by Eve's death and that horrible night. Now a detective in Grotto, and seven months pregnant, she is thrust back into the past when a new piece of evidence surfaces and the case is reopened. As Maggie investigates and reexamines the clues, secrets about what really happened begin to emerge. But someone in town knows more than they're letting on, and they'll stop at nothing to keep the truth buried deep.

LEARN MOREON SALE NOW
BEFORE SHE WAS FOUND
Before She Was Found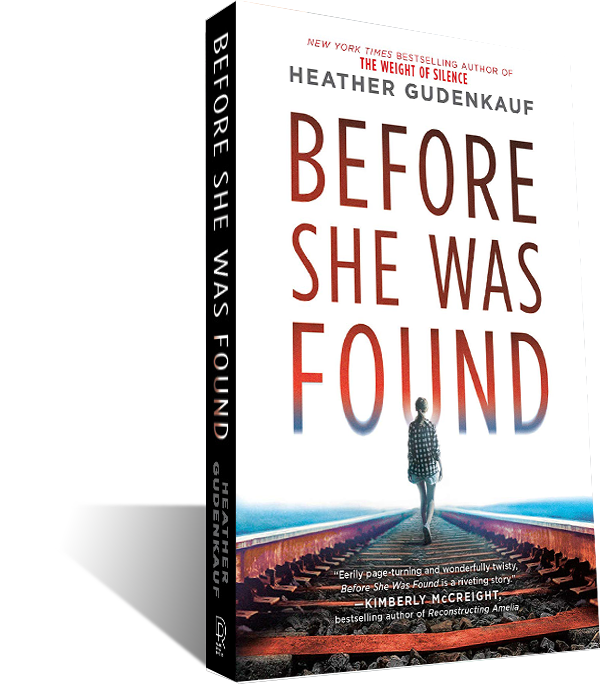 For twelve-year-old Cora Landry and her friends Violet and Jordyn, it was supposed to be an ordinary sleepover—movies and Ouija and talking about boys. But when they decide to sneak out to go to the abandoned rail yard on the outskirts of town, little do they know that their innocent games will have dangerous consequences.

LEARN MOREBUY NOW
NOT A SOUND
Not A Sound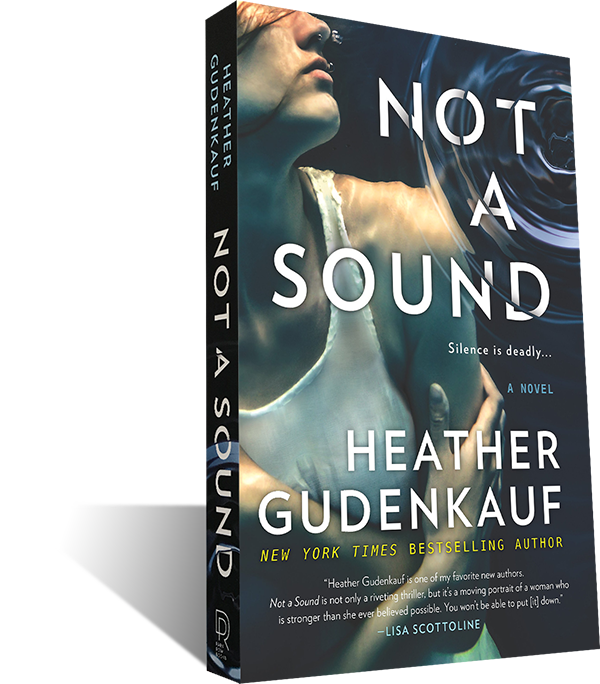 When a tragic accident leaves nurse Amelia Winn deaf, she spirals into a depression that ultimately causes her to lose everything that matters—her job, her husband, David, and her stepdaughter, Nora.

LEARN MOREBUY NOW
MISSING PIECES
Missing Pieces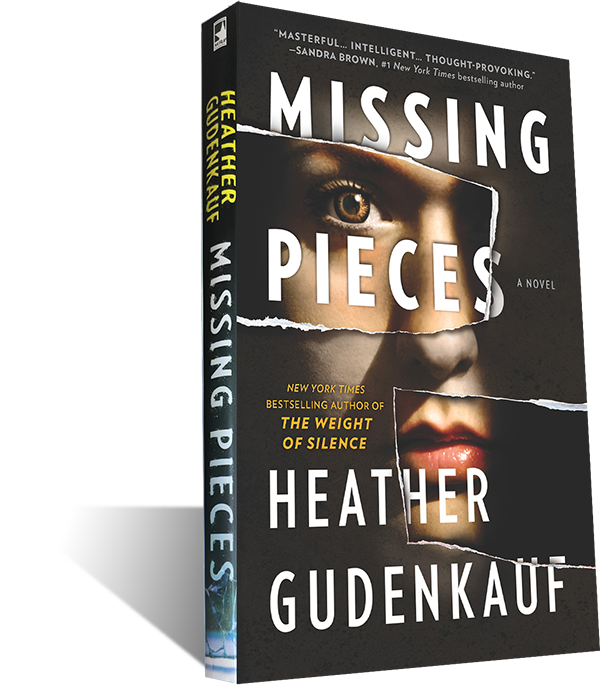 Sarah Quinlan's husband, Jack, has been haunted for decades by the untimely death of his mother when he was just a teenager, her body found in the cellar of their family farm, the circumstances a mystery.

LEARN MOREBUY NOW
LITTLE MERCIES
Little Mercies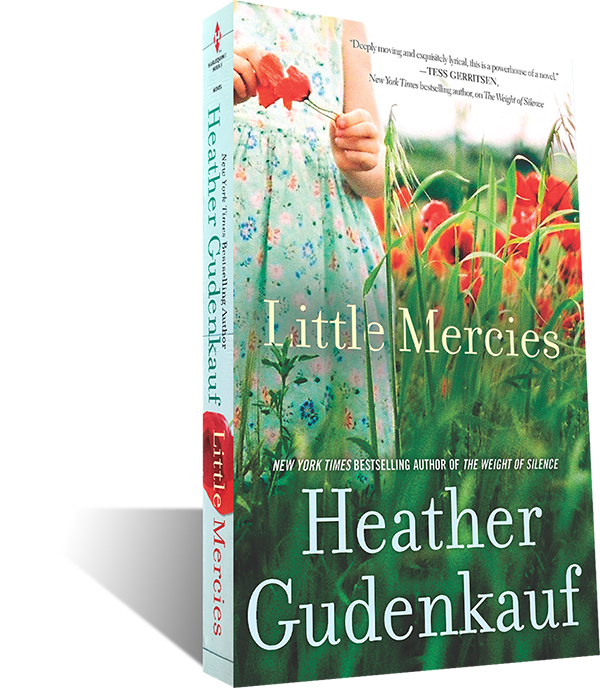 A powerful and emotionally charged tale about motherhood and justice, Little Mercies is a searing portrait of the tenuous grasp we have on the things we love the most, and of the ties that unexpectedly bring us together.

LEARN MOREBUY NOW
THE WEIGHT OF SILENCE
The Weight of Silence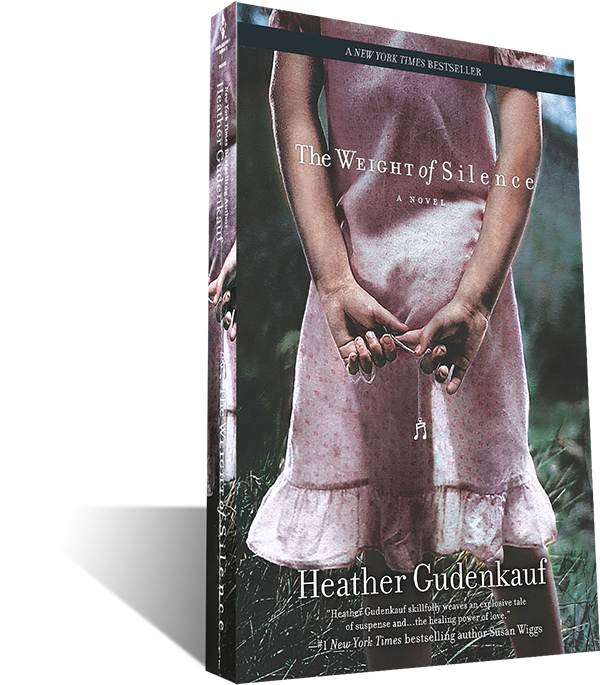 Seven-year-old Calli Clark is sweet, gentle, a dreamer who suffers from selective mutism brought on by a tragedy that pulled her deep into silence as a toddler. Petra Gregory is Calli's best friend, her soul mate and her voice. But neither Petra nor Calli has been heard from since their disappearance was discovered.

LEARN MOREBUY NOW
THESE THINGS HIDDEN
These Things Hidden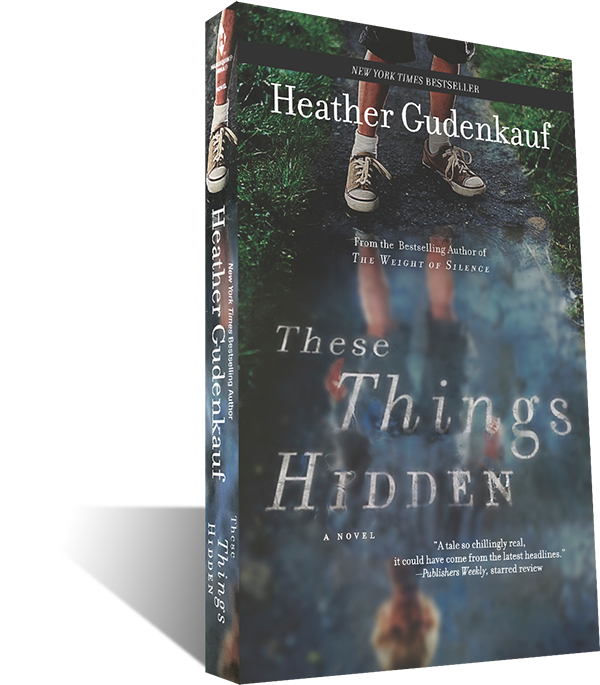 Allison Glenn tried to hide what happened that night…and failed. The consequence? Five years in prison. Now she's free. But secrets have a way of keeping you caged…

LEARN MOREBUY NOW
ONE BREATH AWAY
One Breath Away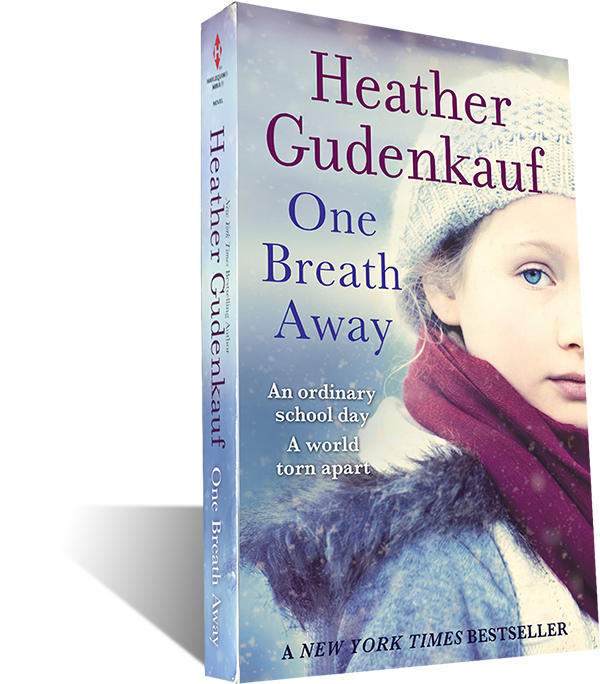 In the midst of a sudden spring snowstorm, an unknown man armed with a gun walks into an elementary school classroom. Outside the school, the town of Broken Branch watches and waits.

LEARN MOREBUY NOW
LITTLE LIES
Little Lies ~ A Novella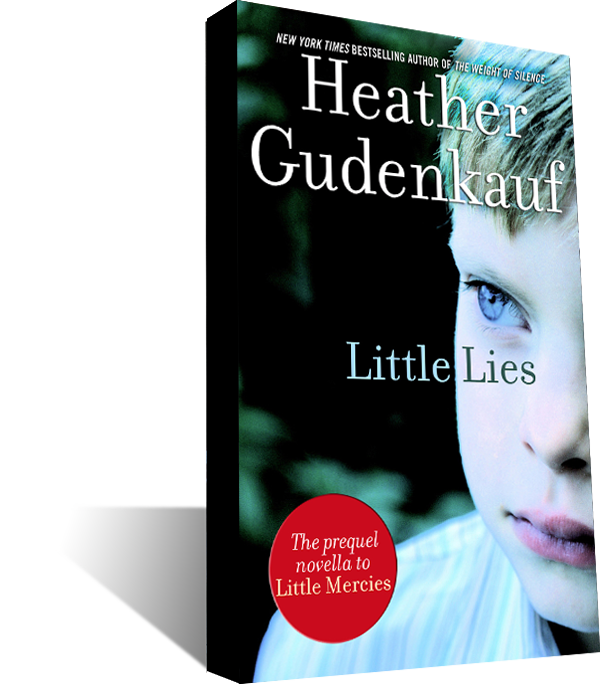 When the body of a woman is discovered in a local park, veteran social worker Ellen Moore is called in to assist in the investigation. Police found the woman beneath the statue of Leto, goddess of motherhood, with her bewildered four-year-old son sitting beside her. And it isn't long before Ellen connects the case to a similar one from a decade past.

LEARN MOREBUY NOW

EVERYONE IS WATCHING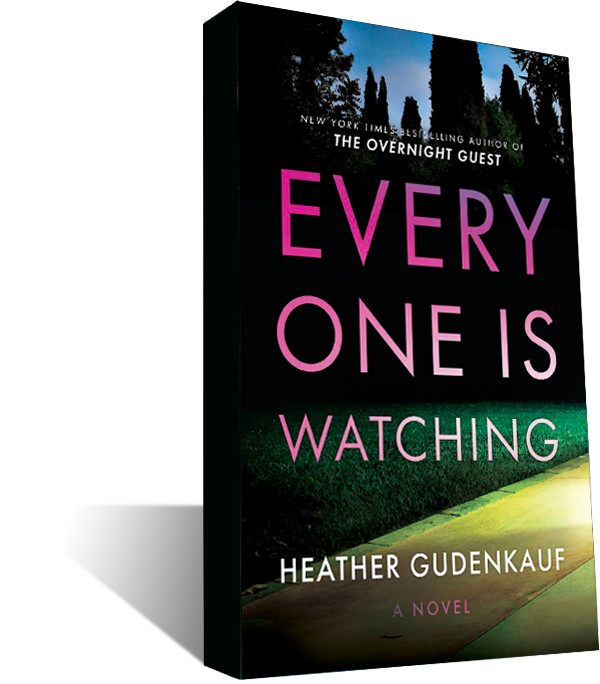 THE OVERNIGHT GUEST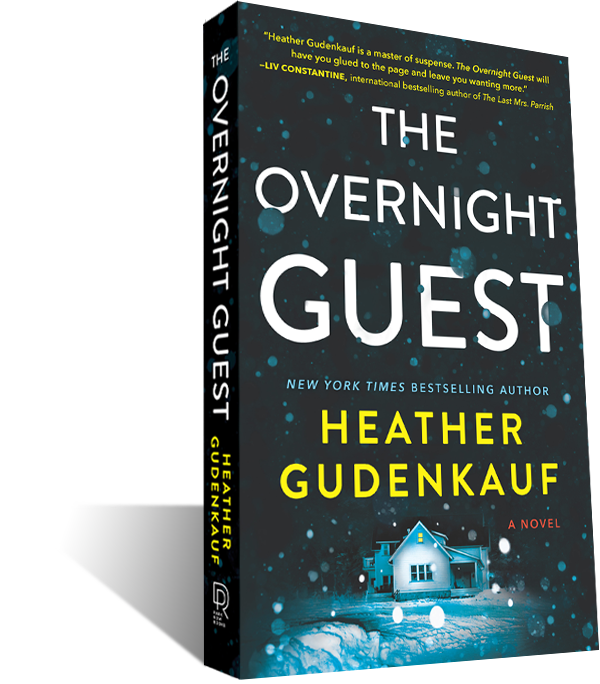 THIS IS HOW I LIED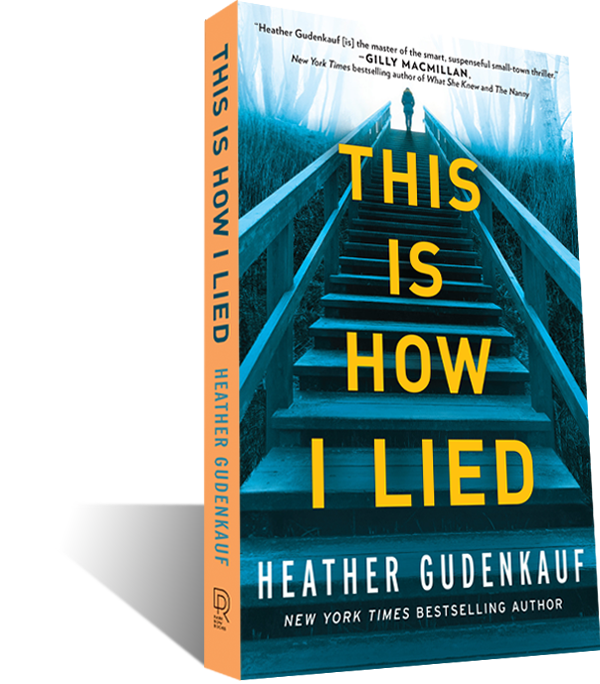 BEFORE SHE WAS FOUND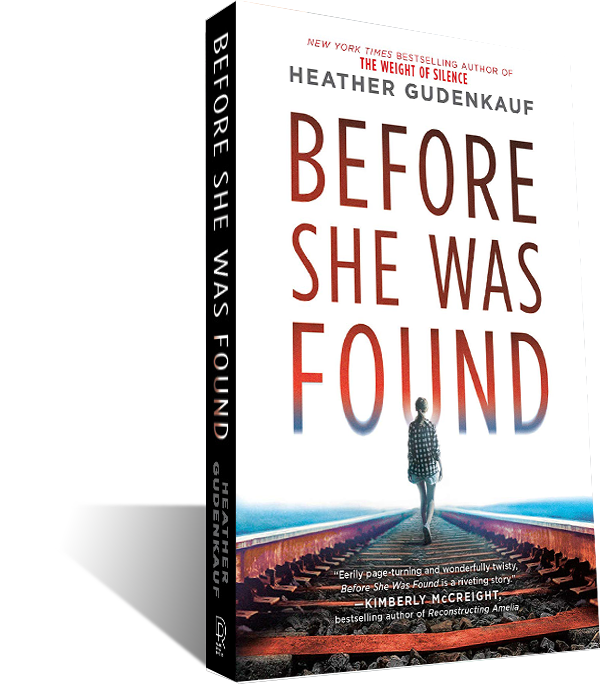 NOT A SOUND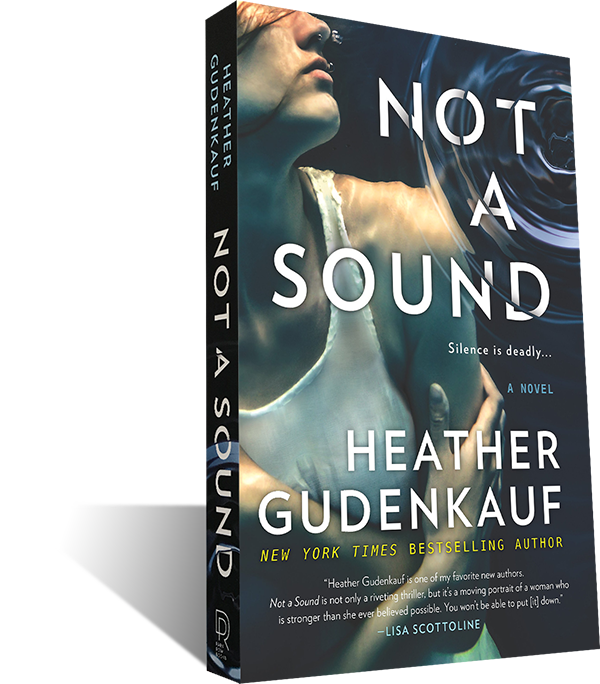 MISSING PIECES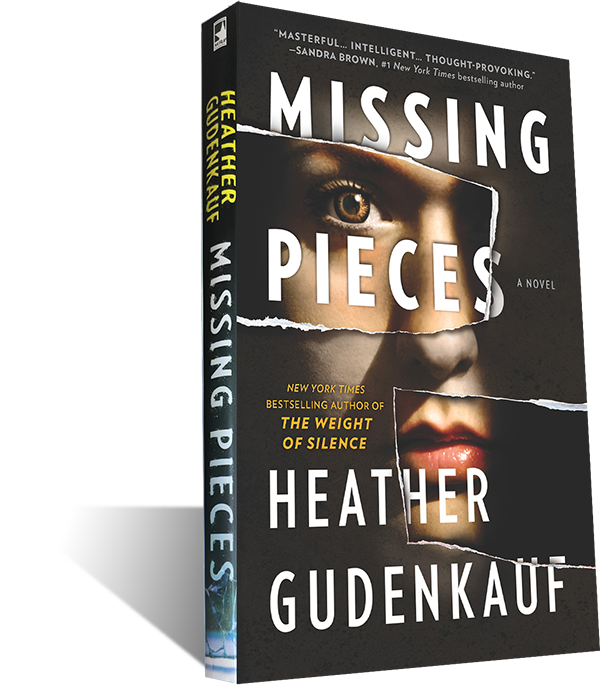 LITTLE MERCIES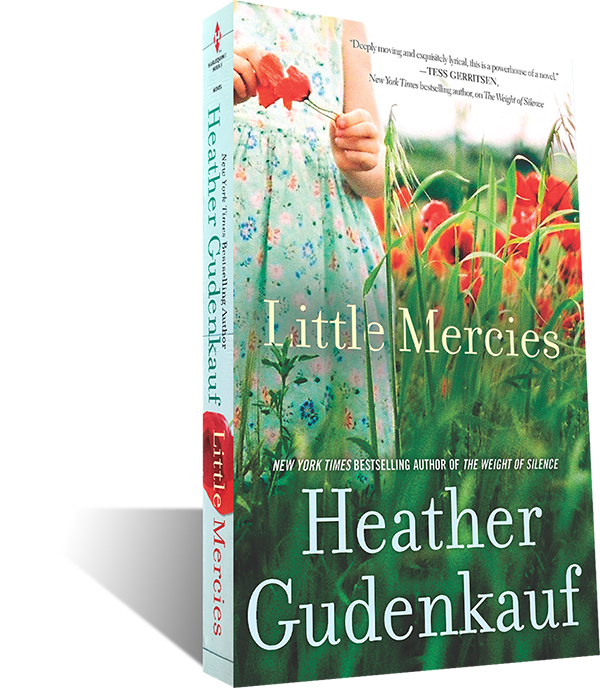 THE WEIGHT OF SILENCE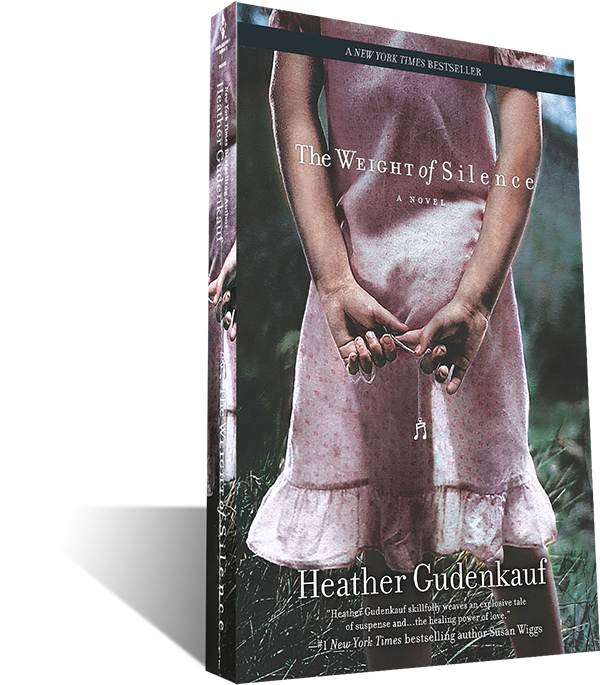 THESE THINGS HIDDEN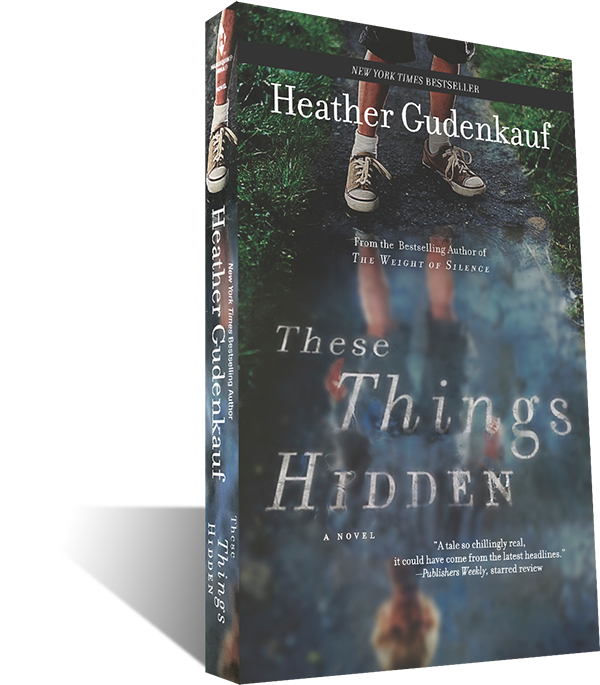 ONE BREATH AWAY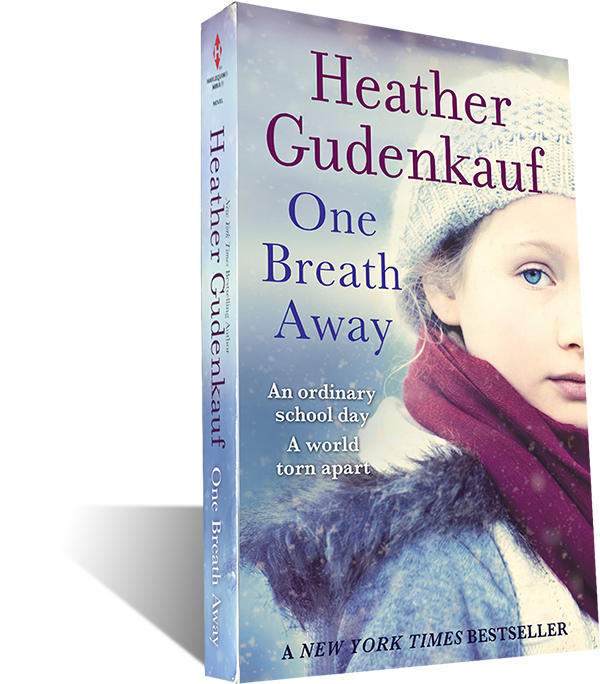 LITTLE LIES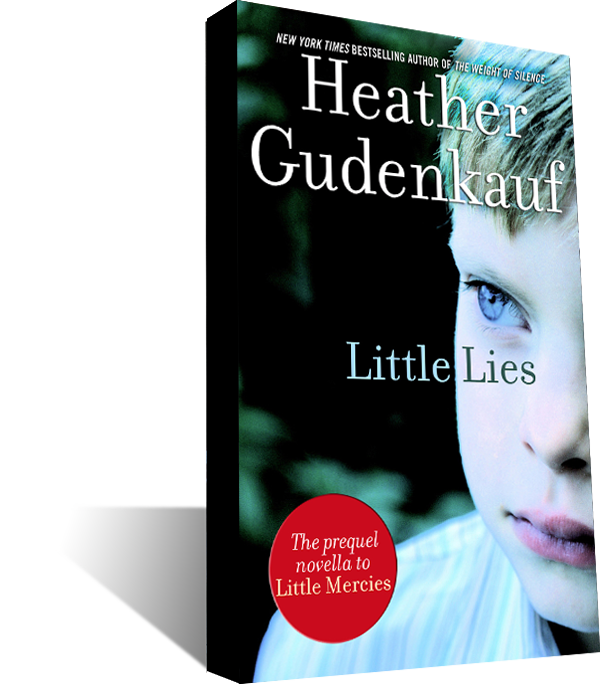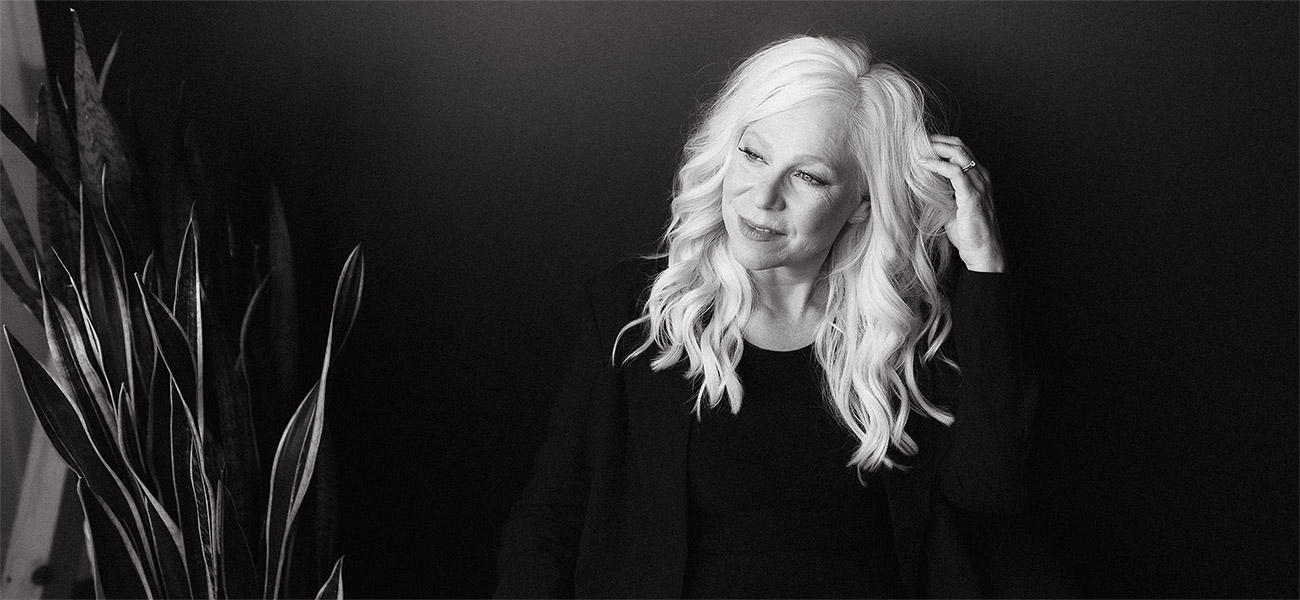 Photo Credit: Kate Cousins Photography
Heather Gudenkauf is the Edgar Award nominated, New York Times & USA Today bestselling author of nine novels. Her debut novel, THE WEIGHT OF SILENCE, was an instant NYT bestseller and remained on the list for 22 weeks. Gudenkauf's critically acclaimed novels have been published in over 20 countries and have been included in many Best Of lists including Seven Thrillers to Read This Summer by the New York Times, The 10 Best Thrillers and Mysteries of 2017 by The Washington Post, Amazon Best Book of 2022, GoodReads Most Anticipated Mysteries of 2022. Her tenth novel, EVERYONE IS WATCHING will be released on March 26, 2024.
Heather was born in Wagner, South Dakota, the youngest of six children. At one month of age, her family returned to the Rosebud Indian Reservation in South Dakota where her father was employed as a guidance counselor and her mother as a school nurse. At the age of three, her family moved to Iowa, where she grew up. Having been born with a profound unilateral hearing loss (there were many evenings when Heather and her father made a trip to the bus barn to look around the school bus for her hearing aids that she often conveniently would forget on the seat beside her). Heather tended to use books as a retreat, would climb into the toy box that her father's students from Rosebud made for the family with a pillow, blanket, and flashlight, close the lid, and escape the world around her. Heather became a voracious reader and the seed of becoming a writer was planted.
Heather lives in Iowa with her family and a very spoiled German Shorthaired Pointer named Lolo. In her free time, Heather enjoys spending time with her family, reading, swimming, and hiking. She is currently working on her next novel.