THE KILLER SERMON by Kevin Kluesner is the story of an aging priest in rural Wisconsin giving an impassioned Christmas homily condemning abortion as murder and exhorting his parishioners to stop it. A former mayor responds by starting a hunger strike in city hall, and the editor of the local weekly newspaper begins running a counter at the top of each edition that estimates the number of abortions performed since Roe v Wade. A third member of the congregation takes a more lethal approach and begins to target reproductive rights physicians for murder. Cole Huebsch is a pro-life leaning Milwaukee FBI agent. Michele Fields is a pro-choice leaning reporter. They need to set aside their differences to catch the killer before the country is torn apart. The Killer Sermon is a fast-moving thriller that reminds us that our words matter, and that regardless of how big our differences on divisive issues, we can still find respect, and maybe more…
FAST FIFTEEN
What's your favorite book from childhood? C.H. Frick's The Comeback Guy. It tells the story of a high school senior who goes from revered to ridiculed. It's about
redemption and becoming a better person.
Favorite beverage/snack while you read or write? Hot, black coffee while I write. I think my words are a little crisper if it's a mild Kenyan roast. Most of my reading is done at night, and it's a treat when I can enjoy a craft IPA or a bold red wine with a great book.
What book would you like to be a character in? Any of the books in Robert Crais's Elvis Cole series of thrillers. Elvis can be tough as nails, but his wit is every bit as quick and lethal as his hands and feet. I really enjoy that blend of suspense and wisecracking and I seem to have emulated that in my own writing.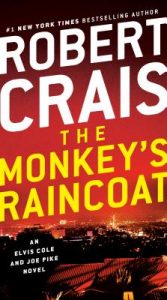 Who is your writing heroine/hero? I read a book a week, mostly novels, and every one leaves its mark on me…some larger than others. If I had to pick one author though, it would be Stephen King. Besides loving the genre(s) he redefined, he helped me make my own writing dreams come true. The Killer Sermon would still be a half-written stack of papers if I hadn't read King's On Writing memoir.
What's your favorite genre to read in your free time? Fast-paced thrillers.
How do you organize your home library? Organization is not one of my strong suits. My wife has placed what she deems my "prettiest" books on the large bookshelves in our great room, but the rest have been relegated to large cardboard sarcophagus-like boxes in our basement. When I want to find a book, I randomly dig through them. The beauty of my system is when I look for one book, I get to see all those books I love that I can't part with.
Saddest book you've ever read? Easy. The Notebook by Nicholas Sparks. I had been away for a week fishing in Canada with my father, brother, and sons. I do that trip every other year and when I return I feel grateful to my wife for the gift of encouraging me to have that time. When I walked in the door from this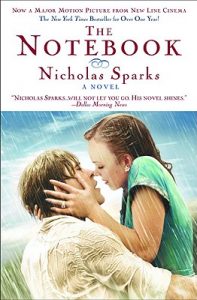 particular trip, she had just finished reading The Notebook and asked if I would read it. I knew generally what the book was about and wouldn't have picked it up if she hadn't asked me to. I can still feel the tears rolling down my cheeks as I read parts of that book.
Scariest book you've ever read? William Peter Blatty's The Exorcist. I don't want to think about it more than that, or I will have problems sleeping.
Name a book you can't get out of your head? Here's a curveball: Matthew Desmond's Evicted. Matt lived with eight different families from the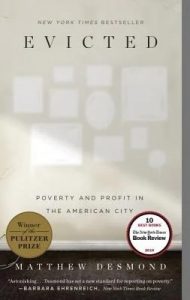 poorest parts of Milwaukee in 2007 and 2008 and wrote about the experience. Evicted was released in 2016 and won the Pulitzer Prize for general nonfiction in 2017. It's not an easy read, because we mostly don't want to know the near impossible conditions others live under. But I've never read another book that helped me grow as much either personally or professionally.
Where is your favorite place to read? There is a spot on our sectional that is shaped like my body.  My wife says it's time for a new couch, but I feel like I've just broken it in.
Where do you do your writing? We have a small nook right off our kitchen/dining area with a Mac, printer, ink, and paper. The sun warms my back as I write.
What book do you reread over and over? Hemingway's The Old Man and the Sea and Call of the Wild by Jack London.
If you could meet one writer ~ living or deceased ~ who would it be? I would give a lot to be able to tell Stephen King in person how much he has helped me as a writer and entertained me as a reader.
What book is on your bedside table right now? I just finished Lori Duffy Foster's A Dead Man's Eyes and downloaded This is How I Lied on my Kindle. I need to make room for The Overnight Guest. I know this might seem like I'm brown-nosing, but you asked the question.
What do you have coming next for readers? The main protagonist in my current novel, The Killer Sermon, is Milwaukee FBI Agent Cole Huebsch. He and other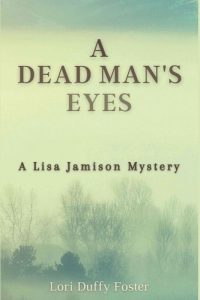 characters drive the pages of book number two in this thriller series; The Killer Speech. The 2020 Democratic National Convention in Milwaukee was canceled due to the pandemic. But in The Killer Speech, set to release in late December 2022 by Level Best Books, the convention is on. A U.S. Senator from the great state of Wisconsin gives a rousing speech that isn't universally embraced. When the senator is shot on a city street the next morning, Cole and his team need to catch the killer. When it's too easy and quick, Cole realizes it's a setup. Our nation's leaders like the neat result and narrative though, and Cole is told to let it go. When he pulls at the thread anyway, it leads to places of power and intrigue he never expected. Big pharma and the health insurance industry giants loom.
Get your copy of KILLER SERMON here:
Barnes & Noble (both trade paperback and Nook versions) 
IndieBound (trade paperback) 
Amazon (trade paperback version) 
Amazon (Kindle version) 
Kevin loves connecting with readers. Catch up with him here:
Website: kevinkluesner.net
LinkedIn:  www.linkedin.com/in/kevin-kluesner-010386a
Facebook:  https://www.facebook.com/profile.php?id=100076050356501
About Kevin
I earned both a BA in journalism and later an MBA from Marquette University. I've worked as the outdoor writer for a daily newspaper, taught marketing and management classes at both the undergraduate and graduate level, and served as an administrator of an urban safety net hospital.
The Killer Sermon is my debut novel.  It introduces FBI agent Cole Huebsch and a thriller series set in Wisconsin and the Midwest. I might be the only person to claim membership in both the American College of Healthcare Executives and the International Thriller Writers. I live in New Berlin, Wisconsin, with my soulmate and wife Janet.