May is a great month for reading! Take a look at what's been occupying my time.
Perestroika in Paris by Jane Smiley – When I spied this beauty at Next Page Books I knew I had to grab it for two reasons: 
Jane Smiley is one of my writing heroes. A Thousand Acres is one of my all-time favorite novels and I absolutely swooned when I had the opportunity to meet her at Book Expo a few years ago.

If you look closely at the cover, you'll find a German shorthaired pointer. Anyone who knows me knows Lolo my very sweet, very spoiled GSP. Not too many books feature this glorious breed so I was excited to see it here. 
Paras, short for Perestroika, is a spirited racehorse at a racetrack west of Paris. One afternoon at dusk, she finds the door of her stall open and this is where her adventure begins. She meets Frida, a German shorthaired pointer, two ducks, and a very opinionated raven. Soon her travels bring her to a human boy, Etienne and an unlikely friendship is born.
The Creative Habit: Learn It and Use It for Life by Twyla Tharp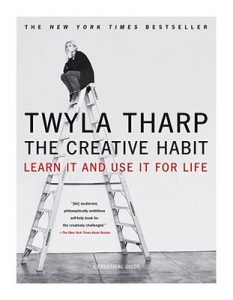 I love reading books on creativity by creative people and choreographer Twyla Tharp provides thirty-two practical exercises based on the lessons Twyla learned in her thirty-five-year career.  Whether you're a dancer, a writer, a musician, or any other kind of creative soul, this book is for you. All it takes to make creativity a part of your life is the determination to make it a habit.
Code Name Madeleine: A Sufi Spy In Nazi-Occupied Paris by Arthur J. Magida
When bookseller Terri from Swamp Fox Books recommends a book, I listen! We discussed both being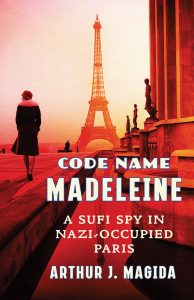 fans of Code Name Hélène by Ariel Lawhon and The Invisible Woman by Erika Robuck both historical fiction novels based on real-life World War II-era spies. Terri knew I would be all for reading this nonfiction account of Noor Inayat Khan. Noor, a musician, and writer joined the Allies and became a high-value target for the Gestapo. Based on interviews, manuscripts, official documents, and personal letters, Code Name Madeleine is a breathtaking tribute to a little-known but courageous spy.
Broken (in the Best Possible Way) is memoirist Jenny Lawson's third book chronicling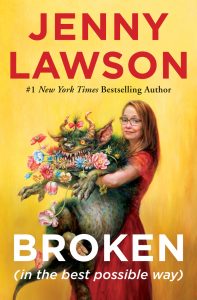 her mental health journey. Using her trademark humor and honesty, Lawson's anecdotes will make you laugh, cry and let you know you're not alone in this fraught but beautiful world. 
Since the weather has gotten so nice I've been putting on my hiking boots and earbuds and listening to audiobooks while Lolo and I hit the trails.
Miracle Creek by Angie Kim and narrated by Jennifer Lim is one of my favorite audiobooks of all time. I became completely immersed in this heart-stopping courtroom drama.
In rural Virginia, Young and Pak Yoo run an experimental medical treatment device known as the Miracle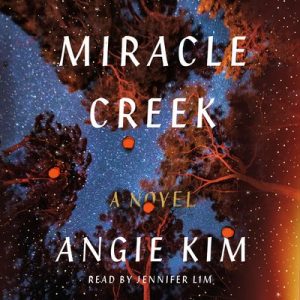 Submarine—a pressurized oxygen chamber that patients enter in hopes of curing issues like autism or infertility. But when the Miracle Submarine explodes, killing two and injuring several others, a murder trial tears the community apart.
This book had me guessing right up to the very end and I'm still thinking about the characters.