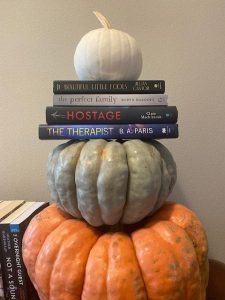 I'm a bit behind on updating what I've been reading as of late, so this is going to be a smorgasbord of recommendations. I hope you find something here that will make you run to your favorite bookstore or library!
Crying in H Mart: A Memoir by Michelle Zauner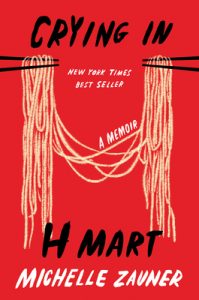 In this heartfelt memoir about grief and memory, Indy rocker Michelle Zauner writes about growing up Korean American in Oregon. Crying in H Mart chronicles the complex relationship between a perfectionist mother and a restless daughter. After Michelle's mother passed away from cancer, the author found herself reflecting on her heritage, her place in the world, and painful almost unbearable loss with humor and wit.
Once There Were Wolves by Charlotte McConaghy
Inti Flynn comes to Scotland with her twin sister to lead a group of biologists who are releasing fourteen gray wolves back into the wild. Inti has a unique gift, or perhaps a curse – a neurological condition that causes her to actually feel the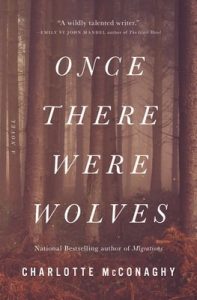 pain she witnesses others encountering. When a local farmer is found dead, Inti rushes to protect the wolves from being blamed no matter the cost. Atmospheric and told with stunning detail. A feast for the senses.
Hostage by Clare Mackintosh
Mina, a flight attendant dealing with a troubled young daughter and an unraveling marriage, is traveling on a twenty-hour, nonstop flight from London to Sydney. When an unknown passenger hands her a note that reads "The following instructions will save your daughter's life," Mina knows that she has an impossible decision to make. Another winner
from Clare Mackintosh.
The Therapist by B.A. Paris
Alice and Leo move to their dream home in London but quickly learn that their new residence has a grisly past. Set on uncovering the home's secrets, Alice finds that her new neighbors are just as determined to keep the past where it belongs. Loved it!
The Perfect Family by Robyn Harding
I'm a huge Robyn Harding fan and The Perfect Family did not disappoint. Thomas and Viv Adler have the dream home and the dream family until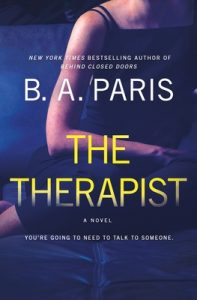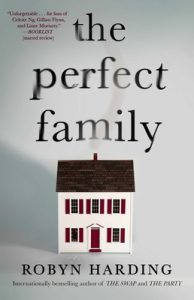 they suddenly become the target of vandals. As the attacks become more violent and frightening, the Adlers become more and more paranoid – because each of them is holding a secret from the world and from each other.
Beautiful Little Fools by Jillian Cantor (Available Jan. 4, 2022)
I eagerly inhale all that Jillian Cantor writes – her gorgeous stories are mesmerizing and Beautiful Little Fools is no exception. In this brilliant reimagining of The Great Gatsby, Canter tells the story from the point of view of three women from the F. Scott Fitzgerald classic. Through Daisy, Jordan, and Catherine, Cantor lures us back to the years leading up to the torrid summer of 1922, when Jay Gatsby was killed, giving us a unique, intimate glimpse into their inner lives.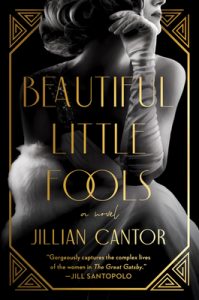 The Haunting of Hill House by Shirley Jackson
This classic novel is one of the greatest haunted house stories ever told. Atmospheric, creepy, and at times downright terrifying, be sure to lock your doors and leave your lights on while you read – though that may not keep you safe when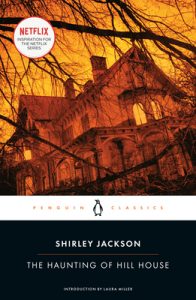 what you need protection from is your house itself.
There's Someone Inside Your House by Stephanie Perkins
This YA horror/thriller novel was very entertaining! I was in the mood for something Halloween-y and There's Someone Inside Your House certainly fit the bill. Makani Young has come to small-town Nebraska to live with her grandmother after getting into serious trouble at her old school in Hawaii. When classmates suddenly start getting brutally murdered, Makani finds herself at the center of a terrifying vendetta and being chased by an evil too terrifying to fathom. On a side note, the epigraph at the beginning of the novel was a quote by my favorite author, Willa Cather, and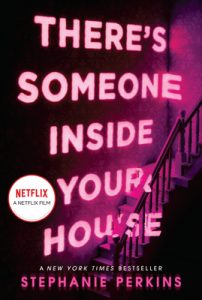 one of the main characters was named after a Cather character – once I saw these I knew I found a kindred spirit in the author, Stephanie Perkins.
Every Last Fear by Alex Finlay
This book messed with my head and kept it spinning until the final page. After a wild night out, college student Matt Pine comes back to his dorm to find out that nearly his entire family has died on vacation in Mexico. But were the deaths due to a gas leak as government officials say or something much more nefarious? Now, the only family that Matt has left is his brother, Danny, who was convicted of murdering his girlfriend – a crime Danny insists he is innocent of. So many questions to be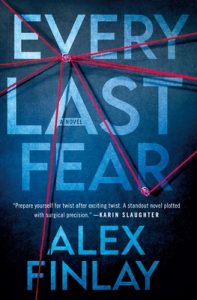 answered: what happened to Matt's family? Why is the FBI suddenly involved? Is Danny really innocent of killing his high school girlfriend? Are the two incidents related? Told in multiple points of view and in shifting timelines, Every Last Fear had me completely in its thrall until the final page.
The Newcomer by Mary Kay Andrews
First of all, let's talk about this fabulous cover! So great, right? Letty Carnahan is on the run. After finding her murdered sister's body, Letty scoops up her niece Maya and makes a run for it. She finds herself in Florida at The Murmuring Surf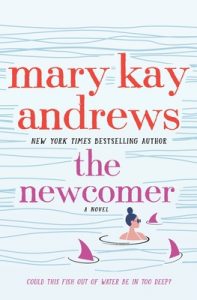 Motel surrounded by suspicious tenants and the threat of her sister's killer drawing closer and closer.