Though we have had some gorgeous spring days we have had plenty of rainy, blustery ones too – perfect for curling up with a cozy blanket and a book. You know what they say, March winds bring April showers and a great stack of books. Take a peek at what I've been reading as of late.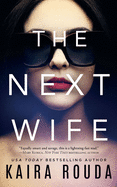 Kaira Rouda has done it again! I loved THE NEXT WIFE!  It was too cold to go outside here, so I sat down by the fire and absolutely inhaled this book.  Kaira is the queen of the wickedly twisted, fiendishly clever page-turner and THE NEXT WIFE is no exception. A thrilling escape, I devoured this deliciously dark novel in one day. Murder has never been so much fun.
An adrenaline rush of a novel, I tore through YOU'LL THANK ME FOR THIS by Nina Siegal in one nail-biting sitting. Based on the Dutch coming of age tradition of "dropping" preteens into the wilderness,  smart, gutsy, twelve-year-old Karin steps into the forest armed with only a compass and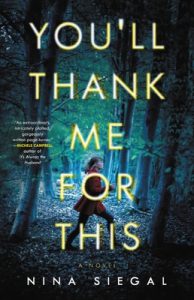 her wits to face a night of unknown dangers and unfathomable evil. When Karin and the other children fail to arrive at base camp, Karin's increasingly anxious mother, Grace, decides she has to take matters into her own hands and makes a discovery that shakes her to the core. Gripping and fast-paced, YOU'll THANK ME FOR THIS is an excellent debut.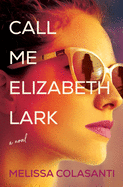 CALL ME ELIZABETH LARK by Melissa Colasanti is a dark, twisty journey. With a bone-chilling premise and heart-stopping revelations, Colasanti has penned a haunting psychological thriller. Twenty years ago, Myra Barkley's daughter disappeared from the rocky beach across from the family inn, off the Oregon coast. Ever since, Myra has waited at the front desk for her child to come home. One rainy afternoon, the miracle happens–her missing daughter, now twenty-eight years old with a child of her own, walks in the door.
THE WOMAN WITH THE BLUE STAR (available May 4, 2022) by Pam Jenoff
It's 1942 in the Kraków Ghetto during World War II when eighteen-year-old Sadie and her pregnant mother are forced to seek refuge in the tunnels beneath the city. One day Sadie looks up through a grate and sees a girl about her own age buying flowers. Ella is a wealthy Polish girl who, while on an errand, catches a glimpse of something beneath a grate in the street. When she looks more closely, she realizes it's a girl hiding. The two forge a friendship and Ella begins to aid Sadie and the two become close, but as the dangers of the war worsen, their lives are set on a collision course that will test them in the face of overwhelming odds.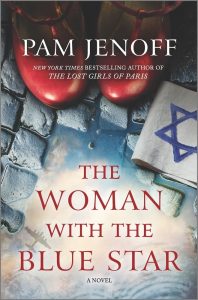 JUST GET HOME by Bridget Foley hits the thriller trifecta: a natural disaster, danger around every corner, and compelling well-drawn characters who unite to survive the most harrowing journey of their lives. Foley effortlessly weaves together the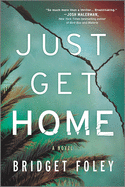 voices of Beegie and Dessa to chronicle a night filled with devastation, terror, heartbreak, and ultimately hope as they try to make it home after a deadly earthquake. Inventive, emotional, and addictive, JUST GET HOME is not to be missed.
THE HIVE (available June 8, 2022) by Gregg Olsen begins with a fascinating premise and a spellbinding opening scene and held me tight as I flew through the pages.  Detective Lindsay Jackman is investigating the murder of a young journalist found at the bottom of a ravine. Lindsay soon learns that the victim was writing an expose. Her subject: a charismatic wellness guru who's placed millions beneath her mesmerizing spell. Buzzing with secrets, betrayal, and murder,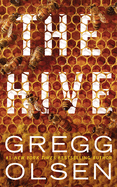 Olsen expertly weaves together a multi-layered tale told by a complex array of unforgettable characters in his latest jaw-dropping thriller. Queen bees and wannabes take on a whole new meaning in this dark and dangerously addictive read.