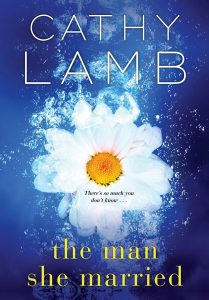 Thank you, Cathy Lamb, for taking the time to answer these 12 bookish questions about reading and writing for us.
What's your favorite book from childhood?
The Narnia series. I swear those books opened up my imagination. I'm a daydreamer – and those books are perfect for kids who like to daydream. I desperately wanted to go to Narnia and was quite disappointed we did not have a wardrobe in my childhood home to transport me there.
Favorite beverage/snack while you read or write?
For nutritional purposes ONLY I enjoy decaf mochas, chocolate chip cookies, and See's chocolates. If I'm being really wild and crazy I'll eat movie theatre butter popcorn. There. Now you know my secrets.
What book would you like to be a character in?
Can I be Stephanie Plum in the Janet Evanovich series? I want to, uh, "meet" Ranger and Morelli.
What's your favorite genre to read in your free time?
Can I name several? Historical fiction, non-fiction, memoirs. Did I mention fiction? I didn't? Well, that, too.
How do you organize your home library?
I have a bunch of very, very old books, one from 1897, from my parents and grandparents and I've stacked them up behind two silver tea sets owned by my late mother and her mother. I love the family history there. I have another bookshelf with newer books, plus my Little House On The Prairie Books from when I was a kid. I've added my kids' art and candles and gifts from people I love to those shelves, too.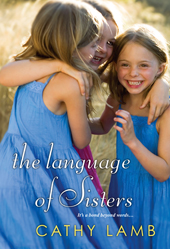 Scariest book you've ever read?
I find all books about the Holocaust to be scary.
Name a book you can't get out of your head?
I will never be able to get Night by Elie Wiesel out of my head.
Where is your favorite place to read?
In bed. Hopefully the cats are not fighting while I'm trying to read. If they are, I look at Innocent Husband with a begging expression on my face and he yells at them and I go back to reading. Not even fighting cats should get in the way of reading! There should be a law about that.
Where do you do your writing?
On the couch. I sit on it like a lazy potato for hours and hours…Outside in my backyard. At the dining room table. At Starbucks. I get a lot of writing done when I'm on my walks. I guess you could call that "walk-writing." Amazing how many book problems are solved when I'm walking by a stream or getting soaked by Oregon rain.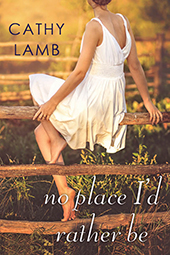 What book do you reread over and over?
I don't re-read books. Life is too short. Too many books, too little time. I want to read as many books as I can. I will go in and out of Anne Lamott's Bird by Bird when I need inspiration.
What book is on your bedside table right now?
You mean, what books are stacked up on my kindle? I'm listening to The Scarlet Letter. I'm reading The Only Woman In The Room by Marie Benedict. I'm going to read The Shadows We Hide soon and No Exit.
What do you have coming next for readers?
I have a new book out in November called All About Evie. Short summary: Evie took a DNA test. That's when her whole life turned upside down. Have you taken a DNA test?
Want to connect with Cathy on social media? You can contact her here: