I'm thrilled to have award winning author, Lori Rader-Day join me on my blog today. Lori  is the acclaimed author of five mystery novels. She won Anthony and Lovey Awards for her 2014 debut thriller, The Black Hour, and is a three-time Mary Higgins Clark Award nominee, winning in 2016 for Little Pretty Things. Her first novel with William Morrow, The Day I Died, won the 2018 Anthony Award for Best Paperback Original and was a finalist for the 2018 Chicago Writers Association Book of the Year and the International Thriller Writers (ITW) Thriller Award. Most recently, her locked-room mystery Under a Dark Sky was nominated for Edgar® Award and won an Anthony Award. Lori is the national president of Sisters in Crime. She lives in Chicago.
Lori's novels have been described as unputdownable, gripping and beautifully written. Kirkus Reviews says this about The Lucky One, Lori's latest:  "Another harrowing nightmare by a master of the sleepless night."
Come join me and learn more about Lori's reading and writing life.
About the LUCKY ONE
As a child, Alice was stolen from her front yard in a tiny Indiana community, but against the odds, her policeman father tracked her down within twenty-four hours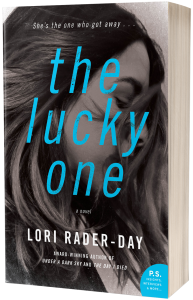 and rescued her from harm. In the aftermath of the crime, her family decided to move to Chicago and close the door on that horrible day. Yet Alice hasn't forgotten. She devotes her spare time volunteering for a true-crime website called The Doe Pages, scrolling through pages upon pages of missing and unidentified people, searching for clues that could help reunite families with their missing loved ones. When a face appears on Alice's screen that she recognizes, she's stunned to realize it's the same man who kidnapped her decades ago. The post is deleted as quickly as it appeared, leaving Alice with more questions than answers.
Embarking on a search for the truth, she enlists the help of some amateur sleuths from The Doe Pages to connect the dots and find her kidnapper before he hurts someone else. Then Alice crosses paths with Merrily Cruz, another woman who's been hunting for answers of her own. Together, they begin to unravel a dark, painful web of lies that will change what they thought they knew—and could cost them everything.
FAST FIFTEEN
What's your favorite book from childhood?
From the Mixed-Up Files of Mrs. Basil E. Frankweiler by EL Konigsberg. There's a lot of competition, as I was a huge reader as a kid, but this is the pinnacle for
me.
Favorite beverage/snack while you read or write?
Cheez-its. If we have them in the house, it's on. So I don't usually keep them in the house. For beverage, it's tea, builder's with milk. I picked up my tea habit in England, and English it stays.
What book would you like to be a character in?
At the moment, I believe I'm in a science fiction novel or a Stephen King, so this question is less fun that it might normally be. I would like to be a Miss Marple-like character, who swans into a mystery story and points out how the main characters are ignoring the best clues.
Who is your writing heroine/hero?
Agatha Christie and Josephine Tey are probably my favorites, but I have so many writing heroines, it wouldn't be fast at all to name them here. OK, one more. Kazuo Ishiguro.
What's your favorite genre to read in your free time?
I love mystery and crime of course, but as I need a break from stories when I'm trying to write one, I read a lot of nonfiction. Crime nonfiction, right before bed. Maybe it keeps my husband awake at night, but not me.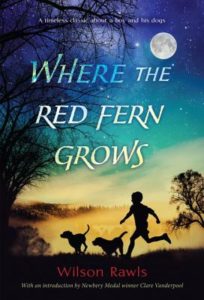 How do you organize your home library?
For optimum space-usage and access to books I haven't yet read.
Saddest book you've ever read?
Where the Red Fern Grows by Wilson Rawls. It broke me as a fourth grader. I could never read it now, not the way I feel about dogs after raising and then losing my dog Ursa last year. I can't read about animals harmed at all, actually. It's one thing I don't think I would ever inflict on a reader.
Scariest book you've ever read?
I read a lot of true crime to write The Lucky One, but the first book in a long time to scare me was I'll Be Gone in the Dark by Michelle McNamara. She (and the people who finished it for her once she died, tragically) did a good job putting the reader in the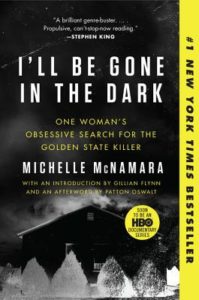 place of the Golden State Killer's victims—too good, in a way. It's good, I think, for writers of dark stories to be reminded that real crime happens to innocent people. But maybe not right before bed.
Name a book you can't get out of your head?
I left this question for last because I couldn't think of an answer and then it came to me. Native Son by Richard Wright. The crime is horrifying and a total surprise (at least it was to me) and then the fall-out and Bigger's feeling of having no way out of his life and situation was very affecting. Again, it's not a bad thing to be reminded, as a crime writer, what real crime looks like and what real powerlessness feels like. More recently, I read two books I would love to read again: November Road by Lou Berney and Naomi Hirahara's final Mas Arai mystery, Hiroshima Boy. If someone thinks mysteries are all one book, all tropes and no artfulness, those are two you can shove at them.
Where is your favorite place to read?
I have a big chair at home for that, but the lighting isn't as good as it could be. I should work on that. #readinggoals
Where do you do your writing?
In warm seasons, on the back porch of our house. In cold seasons, on the living room couch or in our guest room where I have a tiny little desk. If I need to get serious, I go to the desk first.
What book do you reread over and over?
Pride and Prejudice by Jane Austen, The Shipping News by Annie E. Proulx. They are like old friends I need to check in with. Also, Bird by Bird by Anne Lamott. She's the best.
If you could meet one writer ~ living or deceased ~ who would it be?
I have met many of my living writing heroes, but one I haven't met and probably won't get to is Beverly Cleary. She's 103! She's the reason I became a writer in the first place, and I have loved the Ramona books my entire life.
What book is on your bedside table right now?
I'm re-reading Remains of the Day by Ishiguro for comfort in these dark times and also Deep Work by Cal Newport because I keep thinking I could be better at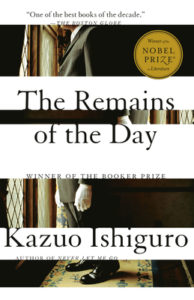 this writing thing if I only worked smarter.
What do you have coming next for readers?
Next summer I have my project-of-a-lifetime coming out, a novel set partly in 1941 England about a group of children evacuated out of London—to Agatha Christie's house. It's based on a little-known moment in history and a lot of original research that even the Christie Archives didn't have. I got to stay at Agatha Christie's house Greenway to research it, which was worth the entire effort. I can't wait to share it with readers.



Connect with Lori
Website: https://loriraderday.com/
Facebook: https://www.facebook.com/loriraderdaybooks?ref=hl
Twitter: https://twitter.com/LoriRaderDay
Instagram: https://www.instagram.com/loriraderday/ \
Purchase Lori's Books