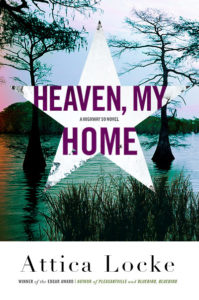 I had the pleasure of meeting Attica Locke back in 2010 when we were both nominated for an Edgar Award for Best First Novel by an American Author and I've been following this incredibly talented writer's work ever since. As with all of her works, Attica's most recent novel, HEAVEN, MY HOME, has received rave reviews from every major publication including the Seattle Times who says, "Locke's beautifully written crime fiction (which also includes "Pleasantville," "Black Water Rising," and "The Cutting Season") have a remarkable immediacy–you breathe with the characters and walk in their paths."
And in between reading Attica's novels, be sure to tune into Little Fires Everywhere and When They See Us where she was a writer and producer for the series.
About Heaven, My Home
9-year-old Levi King knew he should have left for home sooner; now he's alone in the darkness of vast Caddo Lake, in a boat whose motor just died. A sudden noise distracts him – and all goes dark.
Darren Matthews is trying to emerge from another kind of darkness; after the events of his previous investigation, his marriage is in a precarious state of re-building, and his career and reputation lie in the hands of his mother, who's never exactly had his best interests at heart. Now she holds the key to his freedom, and she's not above a little maternal blackmail to press her advantage.
An unlikely possibility of rescue arrives in the form of a case up Highway 59, in a small lakeside town where the local economy thrives on nostalgia for ante-bellum Texas – and some of the era's racial attitudes still thrive as well. Levi's disappearance has links to Darren's last case, and to a wealthy businesswoman, the boy's grandmother, who seems more concerned about the fate of her business than that of her grandson.
Darren has to battle centuries-old suspicions and prejudices, as well as threats that have been reignited in the current political climate, as he races to find the boy, and to save himself.
FAST FIFTEEN WITH ATTICA LOCKE
What's your favorite book from childhood?
The Westing Game by Ellen Raskin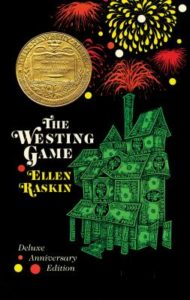 Favorite beverage/snack while you read or write?
Water or wine (though I only ever drink wine while writing when I need to make it feel kind not like I'm not working—late nights or when I have to work on weekends on a deadline or handle notes I don't like)
What book would you like to be a character in?
Any Curtis Sittenfeld novel
Who is your writing heroine/hero?
Toni Morrison for never apologizing for who she is – actually for it never even occurring to her that she should apologize for anything… ever.
How do you organize your home library?
There are just books everywhere.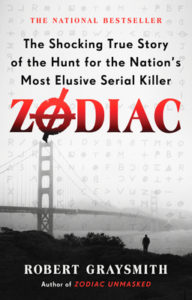 Scariest book you've ever read?
Zodiac by Robert Graysmith
Name a book you can't get out of your head?
We Are All Completely Beside Ourselves by Karen Joy Fowler
Where is your favorite place to read?
My couch.
Where do you do your writing?
Desk, an armchair in my den, or in bed
If you could meet one writer ~ living or deceased ~ who would it be?
Toni Morrison
What book is on your bedside table right now?
The Lager Queen of Minnesota by J. Ryan Stradal
What do you have coming next for readers?
Another book in my Highway 59 series… but it may be a while.
ABOUT ATTICA
Attica Locke's latest novel Heaven, My Home (September 2019) is the sequel to Edgar Award-winning Bluebird, Bluebird. Her third novel Pleasantville was the winner of the Harper Lee Prize for Legal Fiction and was also long-listed for the Bailey's Prize for Women's Fiction. The Cutting Season was the winner of the Ernest Gaines Award for Literary Excellence. Her first novel BlackWater Rising was nominated for an Edgar Award, an NAACP Image Award, as well as a Los Angeles Times Book Prize, and was short-listed for the Women's Prize for Fiction.  A former fellow at the Sundance Institute's Feature Filmmaker's Lab, Locke works as a screenwriter as well.  Most recently, she was a writer and producer on Netflix's When They See Us and the also the Hulu adaptation of Little Fires Everywhere. A native of Houston, Texas, Attica lives in Los Angeles, California, with her husband and daughter.
CONNECT WITH ATTICA
YOU CAN PURCHASE ATTICA'S NOVELS AT YOUR FAVORITE BOOKSELLER