Today I welcome debut author, Ian Pisarcik author of BEFORE FAMILIAR WOODS. Described by NYT bestselling author, Kim Michele Richardson as "Poignant and searingly authentic, Pisarcik's mesmerizing, heartfelt debut pulls you in and doesn't let go—a haunting testament to survival of family and community in a poor and desperate landscape."
BEFORE FAMILIAR WOODS 
From the Publisher ~
For fans of Daniel Woodrell and Christopher J. Yates, comes Ian Pisarcik's haunting debut novel exploring the fraught nature of families and the inescapable secrets that are out to cripple them.
On the outskirts of a town too tired for its own happenings, the boys were found dead inside a tent.
Three years later, their fathers have disappeared, too.
Ruth Fenn's son was the boy they blamed. For three years, Ruth has accepted her lot as pariah, focusing on her ailing mother and the children left in her care by the struggling single parents of North Falls, Vermont. But now the additional loss of her husband is too much to bear, and she has no choice but to overcome the darkness or be consumed by it. But as she edges closer to the truth, she begins to uncover some secrets that are better left buried.
That's when she meets Milk Raymond, a war vet who comes home to find his nine-year-old son abandoned by his mother. Unable to find work, with no idea how to be a father, Milk turns to Ruth for help. But as the mystery of Ruth's missing husband deepens, the fragile stability Milk has created for Daniel is shattered by the ill-fated return of Daniel's mother, who will stop at nothing to get her boy back.
As these unsettled and interconnected lives hurtle towards a devastating conclusion, both Ruth and Milk are about to learn that their dying Vermont town has more secrets than they ever thought possible–and there are those who will do anything to protect them.
FAST 15 WITH AUTHOR IAN PISARCIK
What's your favorite book from childhood?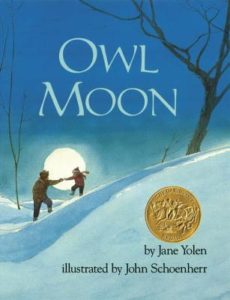 I loved every book that was about nature. My favorite was probably Owl Moon by Jane Yolen. I now have a six-month-old daughter, so I've had an opportunity to discover new children's books. My favorites so far have been Lost Words by Robert Macfarlane and Black Dog by Levi Pinfold.
Favorite beverage/snack while you read or write?
 Black coffee (lots of it).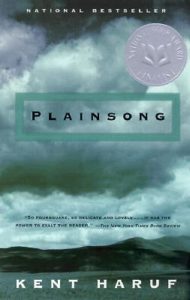 What book would you like to be a character in?
Plainsong by Kent Haruf.
Who is your writing heroine/hero?
Kim Michele Richardson (author of The Book Woman of Troublesome Creek) has gone out of her way to promote Before Familiar Woods and to offer sage advice. She's an impressive person and writer, and I am forever grateful.
What's your favorite genre to read in your free time? 
I like grit lit (writers like Daniel Woodrell, Michael Farris Smith, and Annie Proulx). But, I like to read broadly.
How do you organize your home library?
There are books on every surface of my house. There's no order, but I can tell you exactly where just about every books sits.
Saddest book you've ever read?
There's a small scene toward the end of Remember Me Like This by Bret Anthony Johnston that gets me every time.
Scariest book you've ever read?
Going back to childhood, Scary Stories to tell in the Dark by Alvin Schwartz terrified me!
 Name a book you can't get out of your head?
 In the Lake of the Woods by Tim O'Brien.
 Where is your favorite place to read?
My front porch—with my Labrador retriever at my feet and some whiskey on the side table.
Where do you do your writing?
Mostly at my desk (which looks out into the woods). But now that I have a six month old, I write wherever and whenever I can.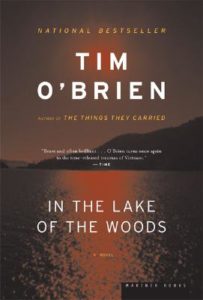 What book do you reread over and over?
Joe by Larry Brown.
If you could meet one writer ~ living or deceased ~ who would it be?
Kent Haruf because he seemed like such a kind and wise man. As for living writers, I'd love to take a hike with Wendell Berry.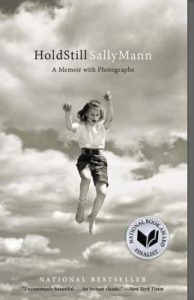 What book is on your bedside table right now?
Well, there are a lot! But Sally Mann's memoir Holding Still is at the top.
What do you have coming next for readers?
I'm working through the first draft of a novel that I'm really excited about, but there is A LOT of work to be done.
ABOUT IAN
Ian Pisarcik was born and raised in rural New England. His stories and poems have appeared in the Roanoke Review, Lullwater Review, Maine Review, and the Flyway Journal of Writing and Environment. He currently lives in Washington State with his wife and Labrador retriever.
SOCIAL MEDIA LINKS
YOU CAN PURCHASE BEFORE FAMILIAR WOODS AT YOUR FAVORITE BOOKSELLERS INCLUDING