Today, I welcome poet, David Sanford and am honored to share his inspiring story.
My debut book of poetry, IF MY HEART COULD TALK AND OTHER POEMS, is about the experiences and observations living with my Congenital Heart Defect. Being a Single Ventricle Fontan patient, and after having five heart surgeries and surviving a coma by age 10, the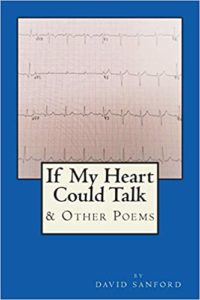 themes of my poems range from simple, mundane joys to deep, personal events. Due to my physical limitations, I've always wanted to share my story to inspire other heart patients or anyone who's physically different, bullied or maligned. I also spend my life, along with my mother who's a cardiac nurse, trying to bring awareness to CHD. Many people don't take the simple step in checking with their Cardiologist and understand the transition from pediatric to adult care regarding heart defects. I want adults to know there are adult congenital cardiac centers in the world. Please take advantage of them and inform your doctor. My story is unique and not in a lot of ways. 1 in 100 babies a day are born with CHD. If my book can inspire one young heart patient or family and can see themselves in my work, I'd be happy. https://www.achaheart.org/ is a good website to start your education.
What's your favorite book from childhood?
Charlotte's Web  by E.B. White. The lessons I learned from that book are invaluable. Life, death, love, friendship, acceptance of difference, Etc. are just a few.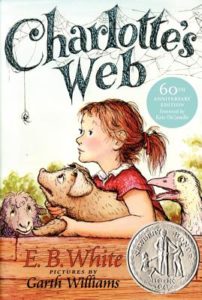 Being someone who is physically different with a Congenital Heart Defect and a bent ear, my perspective of all those themes and the world in general is more profound than an average person.
Favorite beverage/snack while you read or write?
Honey Nut Cheerios. Chocolate milk.
What book would you like to be a character in? 
Harry Potter, obviously.
What's your favorite genre to read in your free time?
Psychological Thrillers and Memoirs/Biographies
Favorite movie?
The Lion King
What did you major in at university?
I majored in Theatre. I've been acting since I was a kid and I'm a huge movie buff. I worked in every aspect of theatre you can think of and the biggest thing theatre and film gave me was confidence and an outlet for my imagination. Reading and acting in a lot of plays gave me a visceral understanding on how to develop character in my stories since translating them from page to stage with little information other than dialogue, visual cues, and blocking relies on your imagination on how you see this person and their relationships to others and portraying that to an audience/reader.
How do you organize your home library?
I don't have a method. I donate a lot of books to Ronald McDonald House for other sick kids once I'm done with them. Since I had five heart surgeries by age 10 and my parents stayed at RMHC while I was in the hospital, I understand how it feels to be those kids. Giving back is important.
Name a book you can't get out of your head?
A lot. Shakespeare, Oscar Wilde, Harry Potter, Gone With The Wind, Little Fires Everywhere, The Silent Patient, Pudd'nhead Wilson, The Girl On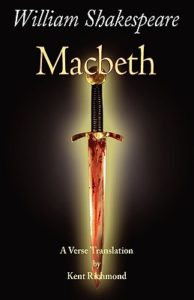 The Train (Paula Hawkins), Educated (memoir by Tara Westover), The Very Hungry Caterpillar, Junie B. Jones, Chicken Soup For The Soul, The Glass Menagerie (Tennessee Williams play).
Where is your favorite place to read?
In bed or on the couch in my computer office.
Where do you do your writing?
I began writing stories when I was 12, so as a kid I used to carry around notebooks everywhere whenever I got an idea. I wrote many stories in many notebooks, but now I write them on my laptop at a local coffee shop, kitchen table, or my main computer in the home office.
If you could meet one writer ~ living or deceased ~ who would it be?
So many! William Shakespeare or J.K. Rowling mostly.
What book is on your bedside table right now?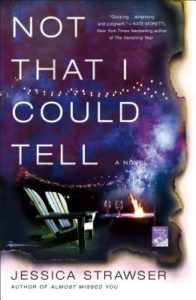 Not That I Could Tell by Jessica Strawser
What do you have coming next for readers?
I'm working on a few things: Second book of poetry, a psychological thriller, a romance. Nothing's set in stone. I'm just having fun experimenting. I never planned on writing poetry, but I'm so glad I did. I've studied more in the genre and learned new things about great poets like Emily Dickinson, Rupi Kaur, Billy Collins, Robert Frost and more.
Trivial fun facts about David
-I'm a marine brat. My father served for 25 years, and deployed to Iraq twice.
-I swam with sea turtles in Hawaii
-I climbed two volcanoes
-I met a Holocaust survivor while at university- Allan J. Hall
-My house burned down on July 4th- Independence Day 2009
You can connect with Joe here: