Today I welcome YA suspense author, Emily Arsenault and her newest suspense novel, ALL THE PRETTY THINGS. School Library Journal says, "This is more than a thriller, filled with mystery and intrigue. It also speaks to the complexity and internalized struggle of guilt, loss, and loving someone you can't trust."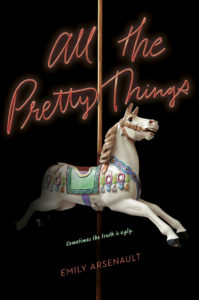 For Ivy Cork, summer means roller-coaster season, spinning cotton candy at the Fabuland amusement park, and hanging out with her best friend, Morgan. But this summer is different. One morning, Morgan finds the dead body of their former classmate and coworker. Soon after, Morgan is taken to a hospital psych ward, and she's not saying much—not even to Ivy. As Ivy starts to ask questions around the park, it's clear that some people aren't being honest about Ethan's last night at Fabuland—and dark secrets begin to unravel. All the Pretty Things captures the psychological experience of a teenage girl awakening to the serious psychological limitations of her narcissistic father. More than a traditional mystery, this novel explores the subtle ways children—especially girls—are expected to learn the intricate dance of pleasing a narcissistic parent.
FAST 14 – Learn About Emily's Reading & Writing Life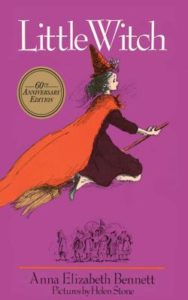 What's your favorite book from childhood? I had many—it's hard to choose. Top three are probably Little Witch by Anna Elizabeth Bennett, The Secret Language by Ursula Nordstrom, and The Dollhouse Murders by Betty Ren Wright.
Favorite beverage/snack while you read or write? I used to reward myself for a daily page count with little cans of Coke. These days I try not to take in so much sugar, so I drink tea or flavored seltzer water.
What book would you like to be a character in? That's a tough one, since I tend toward books in which lots of bad things happen. But see question #1. Little Witch would be a nice book to step into—especially the final chapter. It's one of the happiest endings I can think of.
What's your favorite genre to read in your free time? Suspense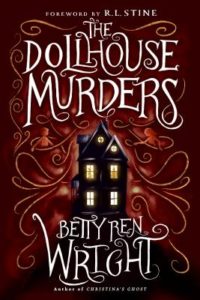 How do you organize your home library? There's no organization. I try to put books I want to read soon near my bed. Everything else is a mess.
Saddest book you've ever read? It's hard to say what was the saddest ever. But in the last ten years, The Burn Journals by Brent Runyan.
Scariest book you've ever read? The Amityville Horror, which I read when I was 12.
Name a book you can't get out of your head? I'm going to go with Tell Me a Riddle by Tillie Olsen. Two decades after reading it, the story "I Stand Here Ironing" still haunts me.
Where is your favorite place to read? Curled up on a couch, preferably with a cat.
Where do you do your writing? I like to move around to different rooms in my house—my messy desk, my kitchen, living room, bedroom. The main requirement is that I be in a quiet room with no other people in it. I can't concentrate in coffee shops, etc.
What book do you reread over and over? Since becoming a parent eight years ago, I don't do a great deal of rereading . . . since reading time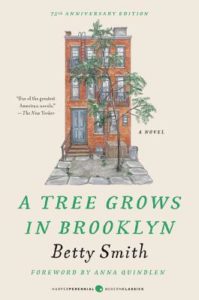 has been at such a premium that I can never get to all of the new books I have lined up. But when I was younger, A Tree Grows in Brooklyn was a book I liked to revisit. I loved the honesty and the detail. Francie Nolan and her family are such real and rich characters to me.
If you could meet one writer ~ living or deceased ~ who would it be? Emily Dickinson
What book is on your bedside table right now? The Great Believers by Rebecca Makkai.
What do you have coming next for readers? I'm working on another YA suspense novel. It's about a haunted old dormitory at a girls' boarding school. It's very loosely based on some ghost lore students would tell about a particular dormitory at Mount Holyoke College, where I attended in the 90s. We don't have a title yet
About Emily
I haven't had a terribly interesting life, so I won't share too many details. But the highlights include:
When I was a preschooler and a kindergartner, I had a lazy eye and I was Connecticut's "Miss Prevent Blindness," appearing on pamphlets and television urging parents to get their kids' eyes checked. I wore an eye patch and clutched a blonde doll wearing a similar patch. I imagine it was all rather maudlin, but at the time I wouldn't have known that word.
I wrote my first novel when I was in fifth grade. It was over a hundred pages and took me the whole school year to write. (It was about five girls at a summer camp. I'd never been to a summer camp, but had always wanted to attend one.) When I was all finished, I turned back to the first page, eager to read it all from the beginning. I was horrified at how bad it was.
At age thirteen, I got to go to a real sleepaway camp. It was nothing like the book I had written.
I studied philosophy in college. So did my husband. We met in a Hegel class, which is awfully romantic.
I worked as an editorial assistant at Merriam-Webster from 1998-2002, and got to help write definitions for their dictionaries.
My husband and I served in the Peace Corps together, working in rural South Africa. I miss Losasaneng, miss many of the people we met there, and dream about it often.
I now live in Shelburne Falls, MA, with my husband and daughter. We have an adopted stray cat named Agatha who is very mysterious: we don't know where she came from, how old she is, or if she actually likes us.
You can purchase ALL THE PRETTY THINGS at your favorite bookseller including: