Today I'm thrilled to welcome Kristin Gudenkauf, author of Grumpaloffagus: He Sure is Grumpy!
Gumpaloffagus, a kid dinosaur, sure is grumpy! He experiences may versions of grumpiness from physical things like being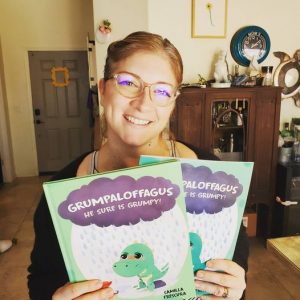 hungry, tired, or hurt, to feeling more complex emotions like embarrassed, scared, frustrated, and so on. After exploring reasons for grumpiness, Grumpaloffagus then discovers ways to work through his emotions.
Though this book is fun, silly, and engaging, it has the added benefit of being a tool to help children understand and navigate their emotions. Grumpaloffagus helps to provide children with a base understanding that "grumpy" comes in many different forms, and provides verbiage and context for emotions to better facilitate conversations about their feelings.
Fast Fifteen
What's your favorite book from childhood?
Dr. Suess' Go Dog Go. The interaction between the main character and the poodle cracks me up to this day. Runner up would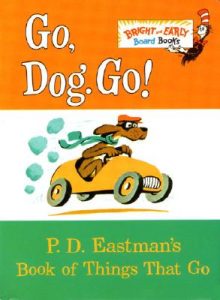 be the classic, The Night Before Christmas. 
Favorite beverage/snack while you read or write?
Coffee – dash of almond milk, no sugar!
What book would you like to be a character in?
One of my favorite series is the Stephanie Plum series by Janet Evanovich. I guess I would like to be a character in one of those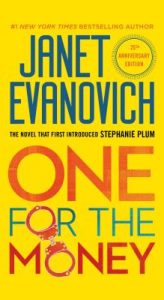 books. All the characters are goofy, so I would fit right in.
Who is your writing heroine/hero?
I feel like my answer should be someone timeless like Mark Twain or Jane Austin. But, the truth is I appreciate Janet Evanovich for her long-standing career and having jumped genres. I also admire Jeffery Deaver for his razor-thin plot lines.
What's your favorite genre to read in your free time? 
Romantic Comedy. It used to be thrillers, but now I just want a good old fashioned happy ending.
How do you organize your home library?
If it fits, it sits! It started by genre, but there isn't much room left – so if there is a spot, that's where the book goes.
Saddest book you've ever read?
A Child Called "It". It was the most heart-wrenching story I ever read. I still tear up when I think about it.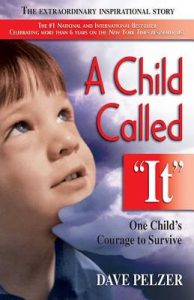 Scariest book you've ever read?
Breathtaker – A thriller I picked up for $1 at a thrift store in Hawaii. It was bone-chilling.
Name a book you can't get out of your head?
Now that we talked about it, Go Dog Go is stuck in my head.
Where is your favorite place to read?
The beach! But living in Tucson, that isn't really an option. My second favorite is the corner of the couch with my coffee early Saturday morning before anyone is up.
Where do you do your writing?
Usually on the road when we are going to be driving for longer than 30 minutes.
What book do you reread over and over?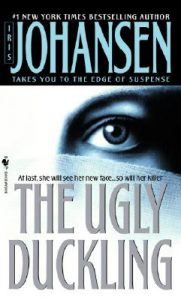 Other than whatever books my daughter hands me, I have reread The Ugly Duckling by Iris Johansen several times.
If you could meet one writer ~ living or deceased ~ who would it be?
 I would say Janet Evanovich. She has jumped genres and cracks me up every time I read one of her books. I am literally one of those people that accidentally laugh out loud in public when reading. Aside from her humor, I appreciate how well she builds a character, and how much she can get the reader to connect to them.
What book is on your bedside table right now?
Business Boutique by Christy Wright.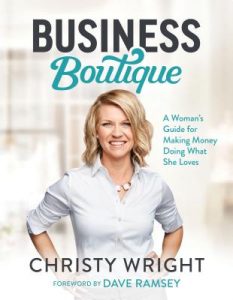 What do you have coming next for readers?
After Grumpaloffagus, we had a mix of stories we are working on. One about the importance of diversity, another series about leadership traits, and some fun holiday stories.
About Kristin:
Kristin Gudenkauf is a new mother, long-time writer, and first-time author. She is enjoying young motherhood with its endless inspiration and just launched her first of many children's books, Grumpaloffagus, under her new publishing company, Baby Rex Productions. Kristin's books are witty, fun, and bring new characters and worlds to life one page at a time.
Connect with Kristin:
Facebook: https://www.facebook.com/babyrexproductions
Instagram: https://www.instagram.com/babyrexproductions/
Purchase the book: