I see a pattern here. Without realizing it, all the books on my bedside table this month have something in common ~ the power of a mother's love. Check out these great reads.
The first line in this gorgeous book was my first clue that this was going to be one of my favorite books of the summer. "Later, she would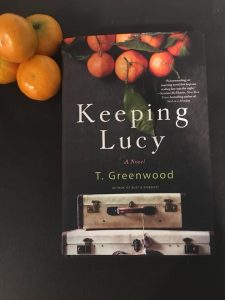 blame it on the moon." Set in the early 1970s, KEEPING LUCY follows mother, Ginny Richardson, as she is forced to give up her infant daughter, born with Down syndrome, to what she thinks is a special school. Two years later, Ginny discovers that Lucy is being kept at an institution where children are severely neglected and abused. Determined to rescue Lucy, Ginny embarks on a quest to rescue her daughter and on the way discovers a strength she never knew she had.
WOMAN ON THE EDGE BY SAMANTHA M. BAILEY
WOMAN ON THE EDGE begins with a bang and takes the reader on a tense, emotional journey of love, betrayal and loss and straight into the heart of a mother willing to do anything to protect her child. Imagine having a child thrust into your arms just before a woman leaps to to her death in front of a train! Infused with riveting, hold-your-breath suspense this masterful debut needs to be your next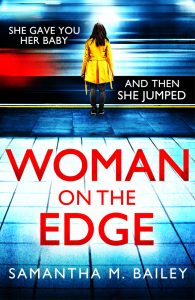 binge-read. A knockout page turner. This book doesn't hit the shelves until March but you can preorder your copy right now!
In ALL ABOUT EVIE, Cathy Lamb once again treats readers with a moving, heartwarming tale of loss, healing and hope. All her life, Evie got premonitions but with one DNA test, Evie is blindsided and her life will never be the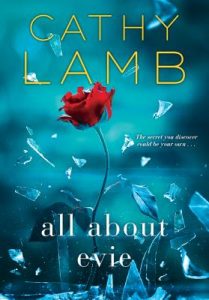 same. Reading Lamb's novels is like spending time with dear friends, laughing, crying and sharing life's joys and sorrows. ALL ABOUT EVIE is an experience to be savored and will be released in October but you can preorder today!
AFTER ALL THESE YEARS BY SUSAN ISAACS
This is a novel that I first read waaay back in 1993! Sometimes rereading an old friend of the book is just what's needed. I was curious to see if I would love this book the second time around as much as the first ~ and I did! Rose Meyers seemingly has it all: a career she loves, a loving husband and two grown sons. But the day after her 25th wedding anniversary, her husband leaves her for a much younger woman. Rose is devastated but tries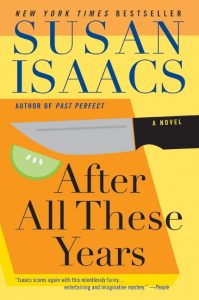 to get on with her life, that is until she stumbles over her husband's dead body in the middle of the night. Now Rose is suspect number one and has to go on the run to clear her name and bring herself back to her sons. Oh, and Susan has a new book coming out this October ~ TAKES ONE TO KNOW ONE. I can't wait!