Heather: Hi Paula, thanks so much for being my pen pal. 
We met several years ago at Book Expo. I had just read your book THE FRAGILE WORLD, loved it and have been a big fan ever since. As with all your novels, I'm struck at how you are able to realistically capture family dynamics and create characters that seem to leap off the page. Where do you get your ideas for the stories you write?
Paula: Hi, Heather! I'm excited to talk about writing with you. 
I guess I just like to notice things, and that's always where it starts for me. I observe people and try to figure out what makes them tick. When I write fiction, it's the same way. What do these people care about? What's the best thing that could happen to them right now–or the worst? Also–I confess to being a big true crime junkie. I read it, watch it–I find it to be pretty fascinating, although maybe enough said about that because I don't want you to think I'm a big weirdo. 
But you write the kind of stories I love, because they feel so real and yet you turn the volume up on the drama and danger. Where do those ideas come from? 
Heather:  We are kindred spirits! I'm a crime junkie too. Two of my favorite books are IN COLD BLOOD by Truman Capote and I'LL BE GONE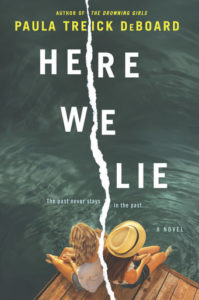 IN THE DARK by Michelle McNamara. And don't get me started on true crime shows – I'm obsessed. 
I get many of my ideas for my novels from the news. A news story will catch my eye and one little snippet from the case will become the basis for a book. For my novel, THIS IS HOW I LIED, the idea came from the recent news stories about crimes being solved in part through genealogy databases. 
I'm always curious about the writing process of authors. What does it look like for you? Are you a plotter or a pantser?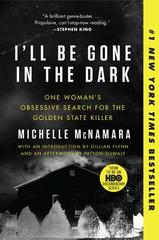 Paula: You referenced two of my favorite books ever. I'm obsessed with I'LL BE GONE IN THE DARK! That also deals with a crime that was solved through genealogy databases–pretty fascinating stuff. (Last year my mom and I read INHERITANCE by Dani Shapiro, not about a crime, but about how knowing about your DNA can really change the way you think about your life. My mom and I are constantly passing titles back and forth between us.)
I love your question–and I wish I had a different answer. I'm a complete pantser. In my first drafts, I go wherever the story takes me, which sometimes ends up being in the wrong direction until I figure it out and change course. In the second draft, I do a better job at plotting, but I'm very envious of people who use color-coded post-it notes to work through their drafts. I aspire to this, but it hasn't worked for me yet. I feel like I need to see just a bit ahead–the next big twist or plot point–and that's enough. 
What about you? Do you know what will happen when you sit down to write–that day, or all the way through the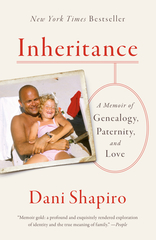 book? 
Heather: My family and I trade books back and forth all the time – our texts often begin with, "I need a good book to read…"
I think I'm somewhere in between a pantser and a plotter. I begin with a general idea and then focus on the characters. If I can figure out the characters' motivations – hopes and fears – then the plot tends to follow. That said, after the first messy draft, my projects go through major revisions. Thank goodness for early readers and editors!
Speaking of early readers – do you share early versions of your novels with others? Also, do you have any favorite books on writing that you return to over and over?
Paula: I'm usually pretty private when it comes to my first drafts, maybe because I want to be more certain about the story before I let it out into the world–even a little bit. But I'm part of a writing group, and I'll talk about my work there. My husband is a good sounding board, too–he was a sports writer and he has a good sense of story. After a couple of drafts, it usually feels safe to share it with more people… but I'm always nervous about it!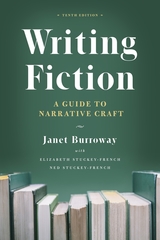 I teach fiction writing, and I have some go-to texts, like Janet Burroway's WRITING FICTION, and I recently read Jessica Brody's SAVE THE CAT! WRITES A NOVEL. I've been trying to listen to writing podcasts when I'm walking or working in the backyard, like Writing Excuses and Elizabeth Gilbert's Magic Lessons. 
Do you have any craft book or podcast recommendations for me? 
Heather: I'll have to check those out! BIRD BY BIRD by Anne Lamott and ESCAPING INTO THE OPEN – HOW TO WRITE TRUE by Elizabeth Berg are my go-to writing texts. For podcasts, I really enjoy listening to The Moth and This American Life. They aren't podcasts about writing, but they are both all about storytelling.
Speaking of storytelling…
I know you don't like talking about your projects in their early stages, but can you give us a sneak peek into what you are working on these days?
Paula: Heather–I'll do this, but only for you! 🙂 
The idea for my next book came from two places–a Washington Post article I read about a couple who was found to have a stolen painting in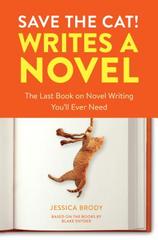 their home after their death, and a true crime group that I'm part of on Facebook. I was intrigued by the idea of an "ordinary" person committing an extraordinary crime, and the story just came to me from there. It's a bit different than anything I've written before, and I have to say, it's been pretty fun to write. 
I've been reading about  your next book and I can't wait to get my hands on it! Was THIS IS HOW I LIED inspired by a real crime? 
Heather: Oooh! I cannot wait to get my hands on your newest when it's ready. I agree there is something fascinating about the everyday person who does something no one would expect.  
THIS IS HOW I LIED didn't have a specific crime behind the story but several including a case here in Iowa of a young woman who was murdered in 1979. The investigators searched ancestry websites and found a familial DNA match and the perpetrator was arrested and just recently convicted of the murder.  Technology is amazing!
As wonderful as modern advancements are, we have all been impacted by the pandemic as we wait for testing and vaccines. How has your life (writing 
and personal) changed since the arrival of COVID-19? How have you been spending your time?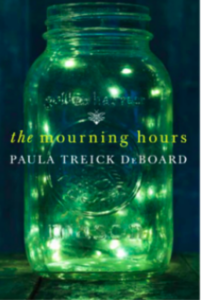 Paula: I can't wait to read it, Heather! I've been obsessed with familial DNA matching and what it's uncovering these days. 
I've taken some nice long walks with my husband, but otherwise I've rarely left my house in the last 41 days, which is when my classes went online. It took me a while to find my groove, since I normally write at Starbucks during the afternoons. But my 15-year-old beagle and I have settled into an early morning routine–breakfast (for him, coffee for me) at six, writing until 8, and then a walk to the park. Losing my normal routine must be good for me–I'm going to finish my second draft a month earlier than expected. And–my poor husband–being around the house has made me realize I need to do some updating of paint colors and furniture. 
I hope you and your family are doing well, too, Heather! It's a strange time, but I hope you've found some beautiful moments. 
ABOUT PAULA
Paula is a reader, writer, drinker of strong coffee and an all-around slave to public education. She wrote her first novel when she was nine years old, in the back seat of an orange 1977 Chevy Caprice station wagon with wood paneling. It was exactly as good as you might expect a novel written by a nine-year-old to be.
In the intervening years, Paula majored in English, taught junior high and high school English and earned an MFA in Fiction Writing from the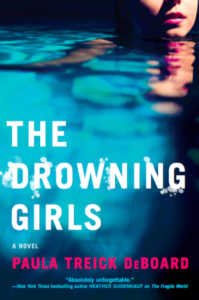 University of Southern Maine.
These days, she splits her time between teaching (at the University of California, Merced), chatting about writing whenever she has a chance, and staring at a laptop screen for uninterrupted hours. Her novels include HERE WE LIE (January 2018), THE DROWNING GIRLS,
THE FRAGILE WORLD and THE MOURNING HOURS.
Her heart—and her remaining spare time—belongs to Will and their four-legged brood.
CONNECT WITH PAULA
PURCHASE PAULA'S BOOKS