Publishers Weekly calls THE MONSTERS WE MAKE "[A] gripping novel…White skillfully keeps readers questioning everyone's motives."
It's August 1984, and paperboy Christopher Stewart has gone missing.
Hours later, twelve-year-old Sammy Cox hurries home from his own paper route, red-faced and out of breath, hiding a terrible secret.
Crystal, Sammy's seventeen-year-old sister, is worried by the disappearance but she also sees opportunity: the Stewart case has echoes of an earlier unsolved disappearance of another boy, one town over. Crystal senses the makings of an award winning essay, one that could win her a scholarship – and a ticket out of their small Iowa town.
Officer Dale Goodkind can't believe his bad luck: another town and another paperboy kidnapping. But this time he vows that it won't go unsolved. As the abductions set in motion an unpredictable chain of violent, devastating events touching each life in unexpected ways, Dale is forced to face his own demons.
Told through interwoven perspectives–and based on the real-life Des Moines Register paperboy kidnappings in the early 1980's–The Monsters We Make deftly explores the effects of one crime exposing another and the secrets people keep hidden from friends, families, and sometimes, even themselves.
Heather: Thank you, Kali, for chatting with me. We first met several years ago at the book festival Wonder of Words, now known as the DSM Book Festival, in Des Moines, Iowa. I was so excited to
meet you because you had written a novel I absolutely loved – THE SPACE BETWEEN. It was haunting, emotional and I still think about it.
We also learned that we had more in common than the fact that we are both Iowa writers. You grew up in the same small town as my brother-in-law. How has being raised in a rural setting informed your writing?
Kali: And thank you, Heather, for inviting me to do this! Since we live several hours apart, we don't get to visit with each other very often.
That inaugural WOW Festival seems like a million years ago, doesn't it? We were both there with our first books, I think. Maybe you had just published your second one, but it was still really early in our careers. Your first book, THE WEIGHT OF SILENCE, had already caught my eye at that point because you were an Iowa writer, but also because one of the characters is named Calli. Naturally, I had to buy it. LOL. I loved it. It's one of those books you have to keep reading until the end, laundry and cooking be damned.
Yes, like you my Iowa roots run deep. (And I didn't know your brother-in-law grew up in Bloomfield! I was born and raised on a dairy farm in southern Iowa and being the daughter of farmers, I think, where my family's survival depended on the very land beneath my feet made me intensely connected and attuned to place. In storytelling, place informs so much about characters–their personalities and how they behave.
Do you approach setting the same way?
Heather: Yes, he grew up in Bloomfield and they still have a farm there I believe. Your comment about "land beneath my feet" makes me think of a quote by Willa Cather, my favorite author: "Let your fiction grow out of the land beneath your feet." Iowa is in my bones and like you, it plays heavily in my stories. The setting is a character in itself and often. People don't always realize how beautiful Iowa is – I try to convey this in my novels along with a lot of murder and mayhem.
I was lucky enough to get a sneak peek at your newest novel, THE MONSTERS WE MAKE, and I still don't think I've lifted my jaw up from the floor. Tell us about where your inspiration came from.
Kali: Oh, I love that Willa Cather quote. As for Monsters, thank you! It's always so nerve-wracking to send a book to an author I respect and admire, so getting complimentary words really means a lot to me.
The Monsters We Make is set in the early 1980's when a pair of paperboy kidnappings brings secrets to the surface for a single mother, her two children, and a local cop, and explores the effects of one crime inadvertently exposing another. It's inspired by the real-life Des Moines paperboy cases of Johnny Gosch, Eugene Martin, and later Marc Allen Warren (a third boy who wasn't a paper carrier) which loomed large throughout my childhood and adolescence. I was visiting Des Moines with my family the weekend Eugene Martin disappeared in August of 1984, just blocks from where we were staying, and it left an indelible impression on me. I've been fascinated by the cases ever since. I started thinking about a book nearly ten years ago, but the challenge with the three cases is that they're all self-contained. There's no "through" story beyond the great mystery of each disappearance. It took me a long time to figure out what the book was really about–one crime exposing another and what the other crime was–but once I had that core I was able to build the fictional story around the abduction cases. Plots are always a struggle for me. I typically start with a character and vague premise and then have to think about it for months, sometimes years, before a solid plot comes together and I can put words down on paper. It's a terribly inefficient process.
With eight novels now under your belt, it seems like plotting is a strength for you. Do you find that to be true? Do they come fairly easy, or do you just make it look easy? LOL.
Heather: I remember these abductions well. I was twelve years old and lived two hours from Des Moines when Johnny disappeared and I think it's safe to say our generation was deeply impacted. Our streets didn't seem safe anymore and there was an underlying current of unease for a long time.
In THE MONSTERS WE MAKE you captured that foreboding perfectly and I was instantly transported back in time. I can't wait for everyone else to read the book – so many great discussion to be had.
Plots are hard – even after eight novels. Every book is so different and has its own intricacies and challenges. Like you, I start with a vague premise and it's the characters that propel the plot forward – usually in directions I hadn't expected.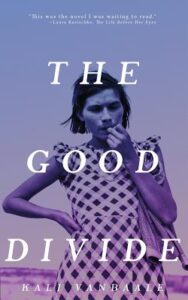 I saw a picture you posted on social media of several notebooks that you use as you plan your novels. Can you share some more about that? Also, I know that you have a writing group that consistently meets to share your work. How are your gatherings constructed? How has it changed under COVID-19?
Kali: Well. That definitely makes me feel better that you find plots hard, too.
Yes, so I'm working on the next novel and took a picture of three spiral notebooks that I've filled so far while writing this one. I write a good portion of my first drafts longhand (and go through a lot of notebooks) because the ideas seem to flow better first though handwriting. Then once I finish a chapter, I go back and type it on the computer, cleaning it up as I go. It's a very messy, slow progress and I'm constantly annoyed with it because I want to work faster. I've tried pushing myself to just start typing, but all I end up doing is staring at the blank screen or clicking on social media "just for a minute." I do, however, think I revise much more quickly and efficiently.
I've been lucky to belong to a couple of different fantastic writing groups, some for many years, but I'm very sad to say that they've all disbanded in the last year. We had several members move away, some became busy with other projects, or pressing family matters, and finally it just got too hard to find time in everyone's schedules. Life happens. While I don't have a formal writing group anymore, I do have a writing partner, an author named Julie Stone, who I met through a Barnes & Nobles event a few years ago. We regularly meet for "write ins," both in person and virtually (by text), and trade pages every few weeks. It's really nice to have a friend in the trenches.
I don't think I've ever asked you this, but do you or have you ever had a writing group?
Heather: It's so great that you have someone to bounce ideas off of. I've never been in a writing group. Life has always just been so busy – with work and family, I never made the time for it. I do see so many benefits to a group but I also really enjoy the solitude of writing. When I'm ready, I'll share an early draft with a few trusted readers. I ask for general feedback – Does the manuscript make sense? Is it suspenseful? Do the characters ring true?
I know it's early days, but can you share anything about the project you're working on? I can't wait!
Kali: Of course! The new book I'm working on is the story of a middle aged priest who is sent to a tiny parish in an isolated town in extreme northeastern Colorado to recover from a devastating case of carbon monoxide poisoning at his previous parish in Denver. Once in in the new town, he's drawn into the unsolved murder of a young parishioner, her widowed husband, and their mentally ill neighbor, and the priest's increasing involvement jeopardizes his recovery, and later his life, as he gets closer to the truth. This is another story loosely based on a real case (and a real priest!), and I'm about halfway through the first draft. Which means it's currently a hot mess. 🙂
Heather: This sounds amazing! Creepy and intriguing – I can't wait to read it! What made you choose Colorado as a setting?
Kali: The priest who inspired the character lived in Colorado during his carbon monoxide exposure, so I suppose I just started picturing that setting right away. I've also been active in mental healthcare reform in Iowa for several years and in the course of my activism found that the Colorado mental healthcare system has many of the same issues as Iowa, so that part of the plot fell into place. But really, I've always been fascinated by the landscape of eastern Colorado/western Nebraska, the extreme isolated starkness of it, and it was the perfect area to set a story about a priest who feels exiled.
Heather: Also, we have all been impacted by the pandemic as we wait for testing and vaccines. How has your life (writing and personal) changed since the arrival of COVID-19? How have you been spending your time?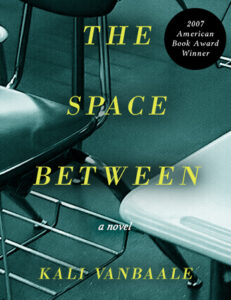 Kali: Oh, boy. Well, I have two really unfortunately timed events in my family during the pandemic–a senior in high school and a book release. By far the cancellation of the last quarter of my son's senior year has been the most painful. The loss of all those final events was just really sad. We've spent a lot of time together as a family watching movies and playing cards, just trying to be there for him. I've also been going through books like crazy, reading and listening to them on audio. And I'm still teaching my MFA students, so that's been business as usual. My book releasing in the midst of this is unfortunate timing (as you're also experiencing), but it's just that–unfortunate timing. I don't have a knack for social media, and I hate (no…loathe) having my picture taken or recording videos of myself, so I'm still trying to figure out how to navigate this new fully online marketing landscape. Maybe finger puppets is the answer…
About Kali
Kali White VanBaale is the author of the novels The Monsters We Make, The Good Divide, and The Space Between.  She's the recipient of an American Book Award, an Independent Publisher's silver medal for general fiction, the Fred Bonnie Memorial First Novel Award, the Eric Hoffer Book Award for General Fiction, an Iowa Arts Council major artist grant, and the Great River Writer's Retreat. She's also writes and publishes short stories, essays, and articles, and serves as the managing editor of the micro-essay journal The Past Ten.​
Kali holds an MFA in creative writing from Vermont College of Fine Arts. She's a core faculty member in the Lindenwood University MFA in Writing Program and regularly teaches writing workshops at various conferences and festivals. In addition to writing and teaching, Kali is an advocate and state lobbyist for mental healthcare reform.
In previous professional lives, Kali was a county case manager for mentally disabled adults and children, a substitute librarian, a gymnastics instructor, a childcare provider, a waitress, a jewelry counter attendant at Target, and spent one winter working on a Christmas tree farm, and one summer detasseling cornfields. She also lived in a remote Hungarian village for several weeks while volunteering on an organic vegetable farm.
​
Born and raised on a dairy farm in southern Iowa, she now lives and writes on a quiet acreage outside Des Moines with her family.
Connect with Kali
Purchase Kali's books