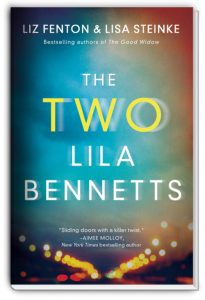 THE TWO LILA BENNETTS is sure to be another blockbuster for authors Liz Fenton & Liz Steinke. This novel had me riveted and I'm not the only one who was glued to the pages. Bestselling author, Wendy Walker says ~ "One fateful decision. Two unexpected endings. A perfect summer read!" Bestselling author Kimberly Belle says, "Liz and Lisa have done it again. The Two Lila Bennetts is a deliciously dark tale of regret and retribution, of new beginnings and the road not taken. Sharp, clever, and insidious, this one shines all the way to the pitch-perfect ending."
Lila Bennett's bad choices have finally caught up with her. And one of those decisions has split her life in two. Literally.
In one life, she's taken hostage by someone who appears to be a stranger but knows too much. As she's trapped in a concrete cell, her kidnapper forces her to face what she's done or be killed. In an alternate life, she eludes her captor but is hunted by someone who is dismantling her happiness, exposing one secret at a time.
Lila's decorated career as a criminal defense attorney, her marriage, and her life are on the line. She must make a list of those she's wronged—both in and out of the courtroom—to determine who is out to get her before it's too late. But even if she can pinpoint her assailant, will she survive? And if she does, which parts of her life are worth saving, and which parts must die? Because one thing's for certain—life as Lila Bennett knew it is over.
Heather: As you know, I was absolutely blown away by THE TWO LILA BENNETTS. How did you come up with the idea to write about a woman whose choices take her down two very different paths?
Liz & Lisa: Thank you so much! Liz's daughter came up with the concept! We made her watch the movie Sliding Doors last year (because we love it so much!), and when we were batting around ideas, her daughter suggested re-creating a story with the same dual-life concept. Then we went to work coming up with Lila and what her two lives would look like. How do you come up with your story ideas?
Heather: I love the movie Sliding Doors – what a great concept for a novel! I tend to get my ideas from something I read in the newspaper or catch on the news. The idea for my upcoming novel,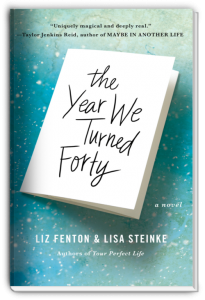 THIS IS HOW I LIED, came from news accounts of cold cases being solved by DNA matches found on genealogical websites.
Can you share a bit about your process for writing your novels as a duo? What are your favorite aspects of writing as a team? The drawbacks if any?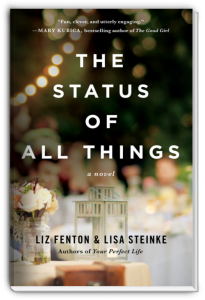 Liz & Lisa: That's so cool! Real life can sometimes be the best inspiration! We pass chapters back and forth. For example, Liz will write a chapter, and send to Lisa. Then she'll edit it, send back and start the next chapter. We love working as a team! It's nice to have a partner to lean on on your off days, someone who can take the ball and run with it when you are feeling creatively depleted. We are vastly different and that seems to play to our advantage when writing. But those same differences can make managing the business side of things tricky! We'd learned the hard way over the years to be more patient and to compromise with one another. Have you ever partnered up with another author for a project? Do you think you would like it?
Heather: What an amazing partnership you have! I recently contributed to a chapter to thriller anthology called A THOUSAND DOORS, the brainchild of JT Ellison. It was such a great experience to be able to work on a project with women (including you two!) across writing genres. I think that buddying up with another author for a project would be fabulous. Writing solo can be isolating and daunting at times so having another author to brainstorm and collaborate with would be a treat.
I imagine it takes a lot of time to build that trust with a writing partner. How did the two of you meet? When did the idea of writing books together first come up as a possibility?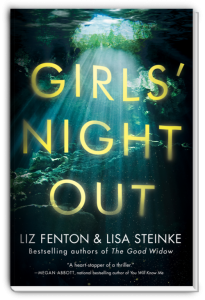 Liz & Lisa: A Thousand Doors was genius! We bet it was so much fun to collaborate with such wonderful authors!
We met our freshman year of high school, over thirty years ago! We also attended college together and it was then that we discussed the possibility of a collaboration. However, it wasn't until years later that we began our first novel. And it would take five years and three manuscripts before we landed our first book deal.
What was your journey to publication like?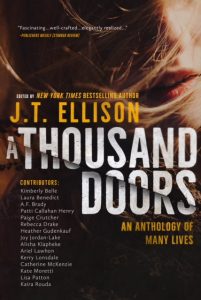 Heather: A Thousand Doors was a blast! I'd love to do another collaboration like this one day.
Thirty years ~ that's amazing! I love that as best friends, you jumped into writing together. For me, after lots of revisions with priceless input from my agent, it took it about a year and a half (and plenty of rejections) for my first novel, The Weight of Silence, to find a publisher.
I can't wait for readers to dive into THE TWO LILA BENNETTS so I can
talk to them about the story – it really lends itself to so many great discussions. What do you hope readers take away from the novel?
And lastly, what do you have in store for us next?
Liz & Lisa: The publishing process is so crazy, isn't it? The advice we always give is: Keep writing! Good things will come, eventually.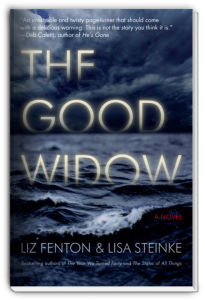 You've been so supportive of THE TWO LILA BENNETTS–thank you! Many early reviewers have mentioned Lila has made them pause to take stock of their own choices–which we take as a huge compliment. It's a fast-paced novel so we hope readers enjoy the ride.
Our next novel will release next summer–it's titled HOW TO SAVE A LIFE and it's a dark love story. Think Russian Doll meets One Day in December. We're excited for you to read!
Liz and Lisa love to connect with readers ~ you can find them here:
Website: https://www.lizandlisa.com/
Facebook: https://www.facebook.com/LizFentonandLisaSteinke/
Instagram: https://www.instagram.com/lisaandliz/
Twitter: https://twitter.com/LizandLisa