Today we welcome award-winning author, Jennifer J. Chow as her newest novel, MIMI LEE GETS A CLUE, hits the shelves.
Mimi Lee is in over her head. There's her new Los Angeles pet grooming shop to run, her matchmaking mother to thwart, her talking cat Marshmallow to tend to—oh, and the murder of a local breeder to solve…now if only Mimi hadn't landed herself on top of the suspect list. 
Mimi Lee hoped to give Los Angeles animal lovers something to talk about with her pet grooming shop, Hollywoof. She never imagined that the first cat she said hello to would talk back or be quite so, well, catty—especially about those disastrous dates Mimi's mother keeps setting up. 
When Marshmallow exposes local breeder Russ Nolan for mistreating Chihuahuas, Mimi steals some of her cat's attitude to tell Russ off. The next day the police show up at Hollywoof. Russ has been found dead, and Mimi's shouting match with him has secured her top billing as the main suspect. 
Hoping to clear her name and save the pups Russ left behind, Mimi enlists help from her dreamy lawyer neighbor Josh. But even with Josh on board, it'll take Mimi and Marshmallow a lot of sleuthing and more than a little sass to get back to the pet-grooming life—and off the murder scene.
FAST FIFTEEN WITH AUTHOR JENNIFER J. CHOW
What's your favorite book from childhood?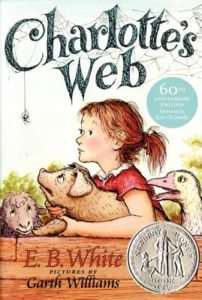 Charlotte's Web. I especially loved Wilbur, who was rescued as a runt. Plus, it had some fantastic words in it!
Favorite beverage/snack while you read or write?
Green tea (typically jasmine)
Who is your writing heroine/hero?
I'm really grateful for Edgar Award-winning author Naomi Hirahara for mentoring me and getting me connected to the mystery community.
What's your favorite genre to read in your free time? 
I like mysteries (but not cozies while I'm writing one myself) and young adult and women's fiction, plus anything else that catches my fancy.
How do you organize your home library?
Oh, is that what you're supposed to do? I used to do it by last name, but now that the shelves are overflowing, my recent stack is "organized" by most recently read.
Saddest book you've ever read?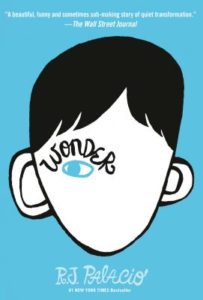 Scariest book you've ever read?
I try not to read scary books! (But Jar of Hearts by Jennifer Hillier was kinda creepy.)
Name a book you can't get out of your head?
Darling Rose Gold by Stephanie Wrobel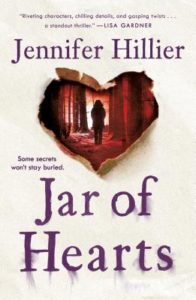 Where is your favorite place to read?
Lounging on the couch
Where do you do your writing?
Anywhere I can, but mostly in a sunny spot looking out at this lovely tree in my yard.
What book do you reread over and over?
Pride and Prejudice
If you could meet one writer ~ living or deceased ~ who would it be?
Living: Amy Tan; Deceased: Emily Dickinson
What book is on your bedside table right now?
The Warehouse by Rob Hart
About Jennifer: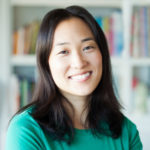 Jennifer J. Chow writes multicultural mysteries and fantastical YA. Her Asian-American novels include Dragonfly Dreams (a Teen Vogue pick), The 228 Legacy, and the Winston Wong cozy mystery series.
Her short fiction has most recently appeared in the STEM anthology, Brave New Girls: Tales of Heroines who Hack, Hyphen Magazine, and Yay! LA Magazine.
You can connect with Jennifer J. Chow here:
Website: https://jenniferjchow.com/
Facebook: https://www.facebook.com/JenJChow
Twitter: https://twitter.com/JenJChow
Instagram: https://www.instagram.com/jenjchow/
You can purchase Mimi Lee Gets A Clue wherever books are sold including: